November 19th, 2007 by kamkuey
My home PC have been giving me lots of problems which includes hanging, running extremely slow and shutting down suddenly without warning. So I decided to give it a fresh install. And so I did… starting with creating new partition, formatting then fresh install. I was happy. It ran smoothly… and then…
BOOM!!! It shuts down again.
The next day….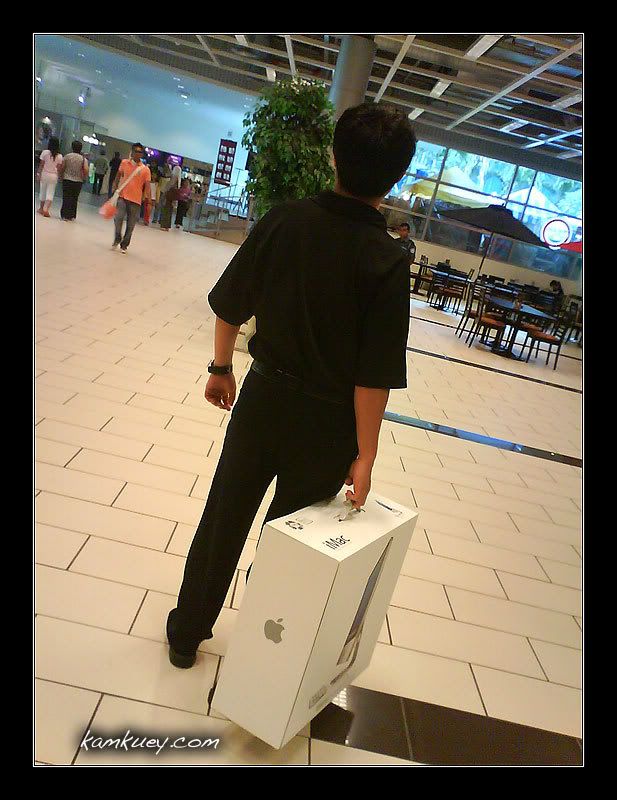 photo thanks to Eric Wong

Since I am not doing super duper 3D rendering, I opted for an iMac. I did not need the portability as well. Errm.. well I do, but only a couple of times in a year. Which did not justify getting a lower specced macbook. And since budget did not allow me to get the 24″ version, I opted for the 20″ version.
I was too excited to take pics while unpacking, so here are some pics of it fully assembled. Speaking of assembly, it was a breeze to assemble. Even my elder non-tech brother who even needs to be shown how to switch on a Nokia phone, can put an iMac together.
1. Remove keyboard and mouse. Place them on your table.
2. Remove monitor and place them on your table.
3. Remove power cord and plug one end to the monitor, the other end to the power plug.
4. Plug in keyboard and mouse.
5. Press "ON" Button.
Tada!!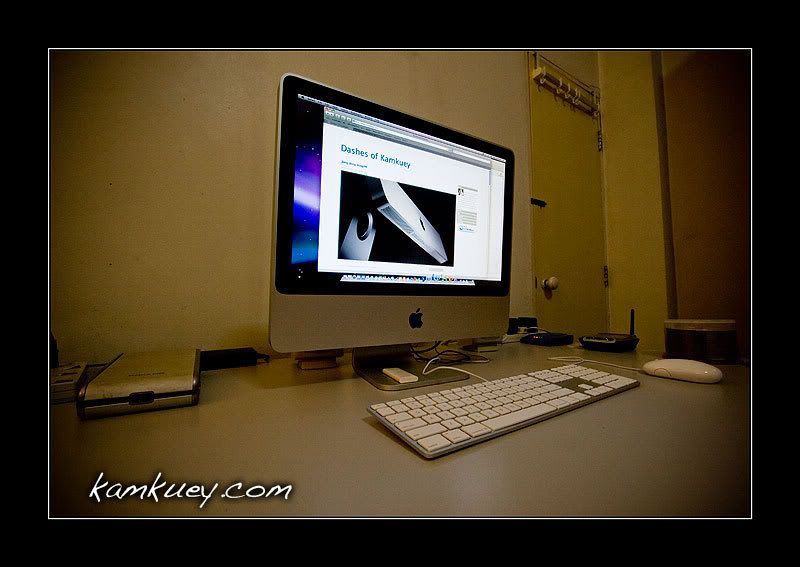 Five easy steps.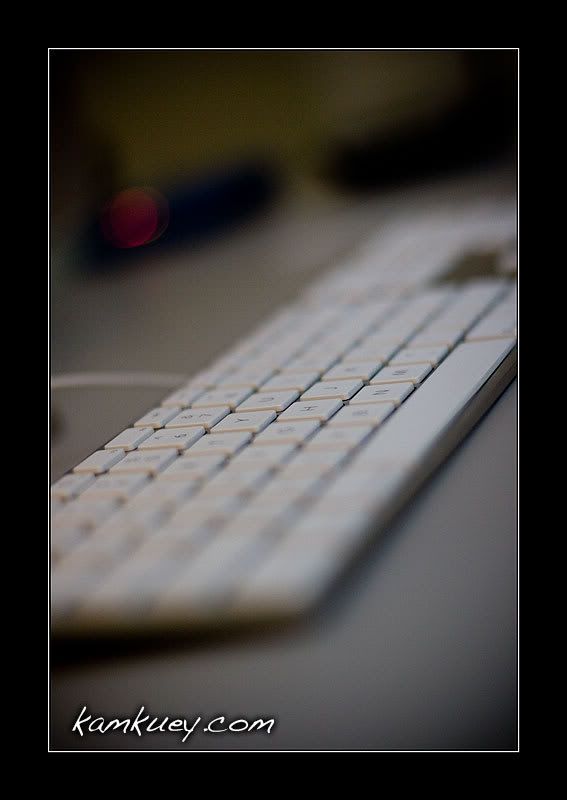 Love the keyboard. Slim. Small form factor. Very nice feel to the keys. The shop's boss was gracious enough to throw in a keyboard protector. Very much like a condom where you slip it over and around the keyboard. It protects the keyboard from stuff like dust and probable spillage of drinks. But, the feel of the keyboard is no longer there.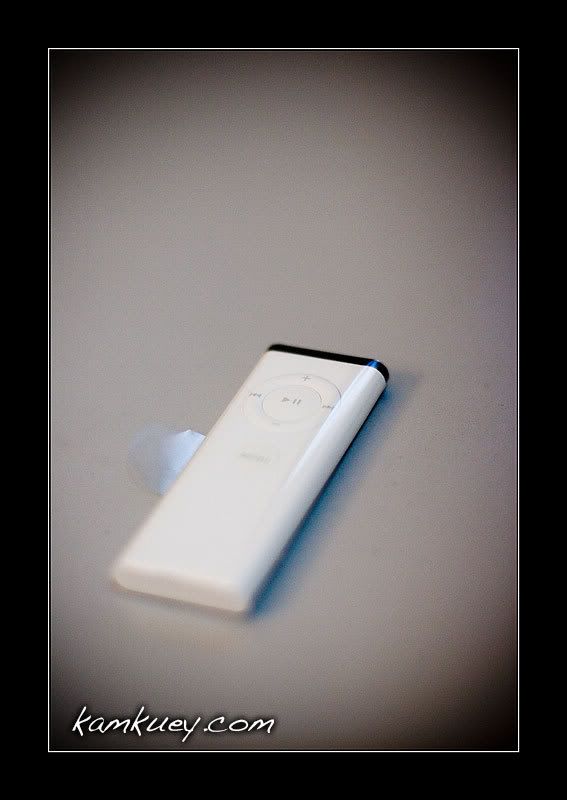 The iMac also comes with a remote, which you use to control FrontRow. Nice touch. Now I can watch my movies from my bed. hehe
Now all I need to do now is to figure out a way to settle the RM4,799 next month when my credit card bill arrives.