December 29th, 2007 by kamkuey
After I got my new iMac, I had a little problem. My previous PC had a 320GB HDD which is almost full, probably about 300GB filled up. Photographs, media files, backup from work, documents, and other backups are among the many folders within the HDD. My iMac had no problems reading from the drive. It is, unfortunately, unable to write to that drive. So I am unable to do filtering (read : deleting) redundant or unwanted files like photos taken in a series. Initially I wanted to transfer all 300GB worth of files into my iMac, then formating that HDD to be used by both Mac and PC. But it will take a long long time. Plus, my iMac comes with a 250GB HDD.
So scrap plan A and go to plan B. Get a dedicated external HDD.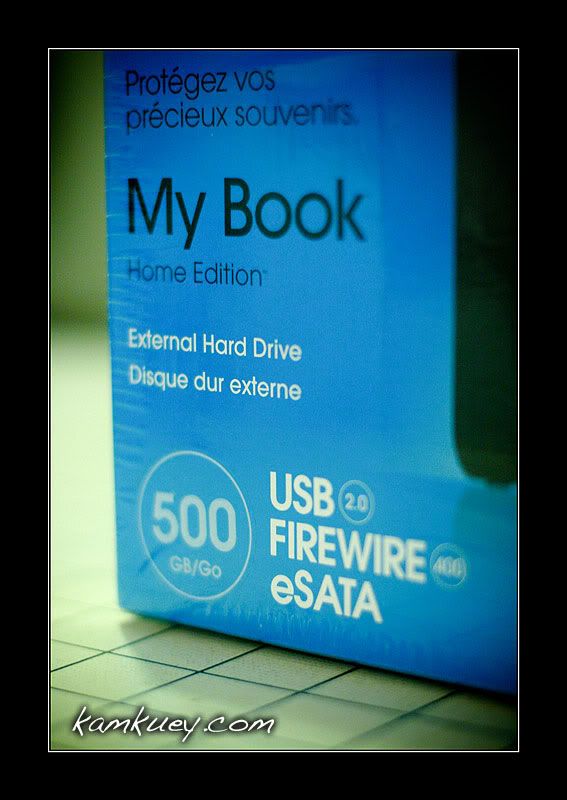 I have weighed my options and this is… well… worth it. Firstly, the next best thing is to buy a standard 500GB HDD and stuff it into an external casing. This option comes up to about RM100 less. However, this MyBook comes with both USB 2.0 AND firewire 400. Granted it is not firewire 800 but that one will set me back an additional RM200-300. Probably comes later when I run out of HDD space.
And I can stack firewire devices.
and….. .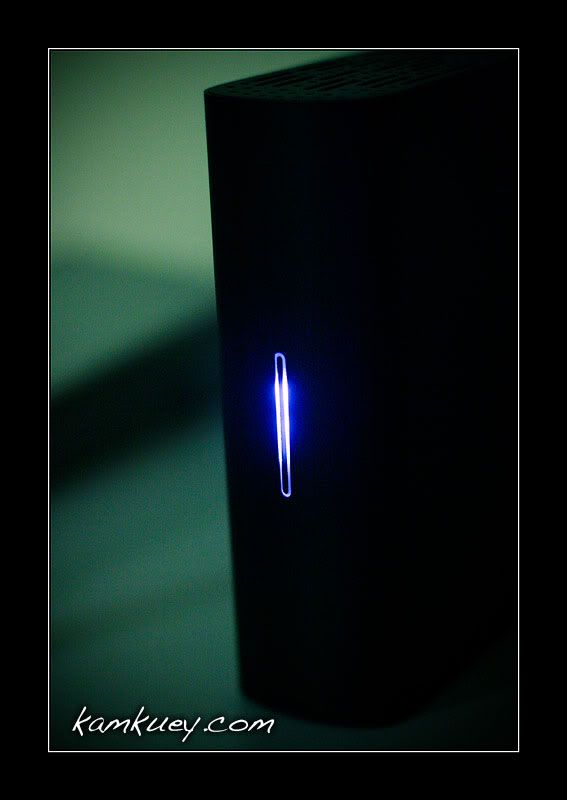 It looks darn cool.
WAHAHAHA.. vain pot!!
Okies.. now if you would excuse me, I have got 300GB worth of files to transfer.