January 28th, 2008 by kamkuey
When I first saw the teasers, I was impressed. Medieval fight scenes, super power magic and the scene where a horse rider spreading darkness as he rode caught my attention. Even the poster looks very interesting.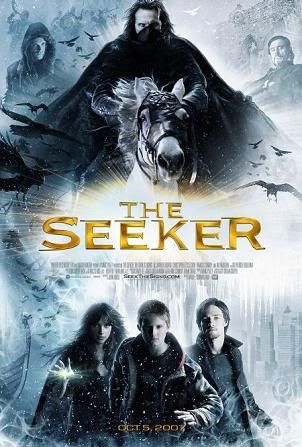 Too bad it did not live up to it's hype.
The story is about a young 13 year old boy (I think it was mentioned somewhere in the movie that he is 13) in England finding out that he is one of the last immortals who are the last line of defense for mankind against the darkness.
The plot is so shallow that after the first 10 minutes or so, you can tell what will happen through out the movie. Acting also quite bad lar. No development wan. Just static characters.
But what was more impressive is that I sat thru the entire movie! Amazing!
There were no action scenes at all! I mean, the last stand (almost the last stand).. saw the immortals and mere mortals huddling together in a mansion while the bad guy who represents the darkness wreck havoc to the mansion. I mean, can't the immortals at least put up a fight? I mean, the last of them did create a HUGE ball of fire, burning up cars and trees without anyone noticing. And the last fight scene was so pathetic I do not even wanna talk about it.
I am throwing the DVD away. If you want to watch it, dun bother. But if you REALLY want to watch, come to my place and pick up the DVD from the thrash. Save you RM8.