August 29th, 2008 by kamkuey
The day started of pretty badly. First of all, it rained. And here in Malaysia, rain guarantee traffic havoc. So I was stuck in traffic for a very long time. Then after work, it still rained. It rained so bad that I had to strain my eyes to see what is ahead. All because some moronic drivers are afraid to use their headlights, because scared need to change them. For the sake of assam laksa…!!!! And to make things worse, I missed my exit and had to go all the way down to the next exit, which puts me smack in the middle of traffic jam central. *sigh*
Anyways, the thought of nice food and wine that awaits me later kept me sane and helped me go through the horrendous traffic. Good thing I was VERY early since an appointment was cancelled last minute.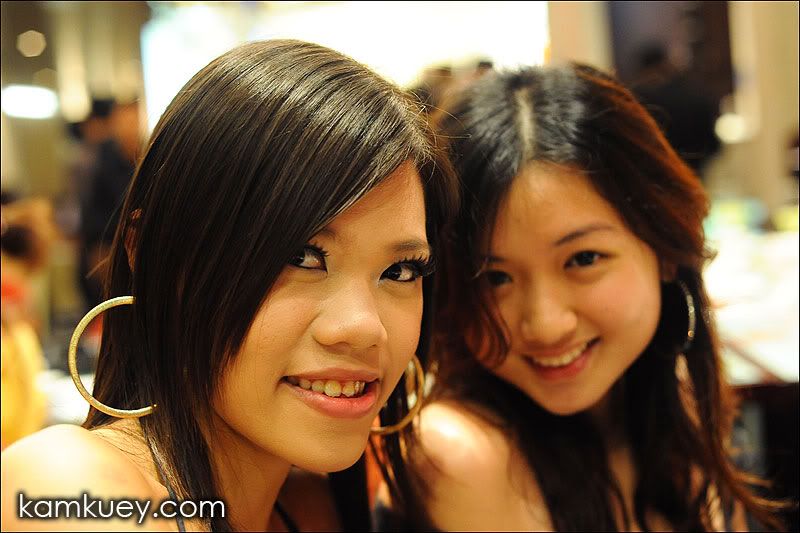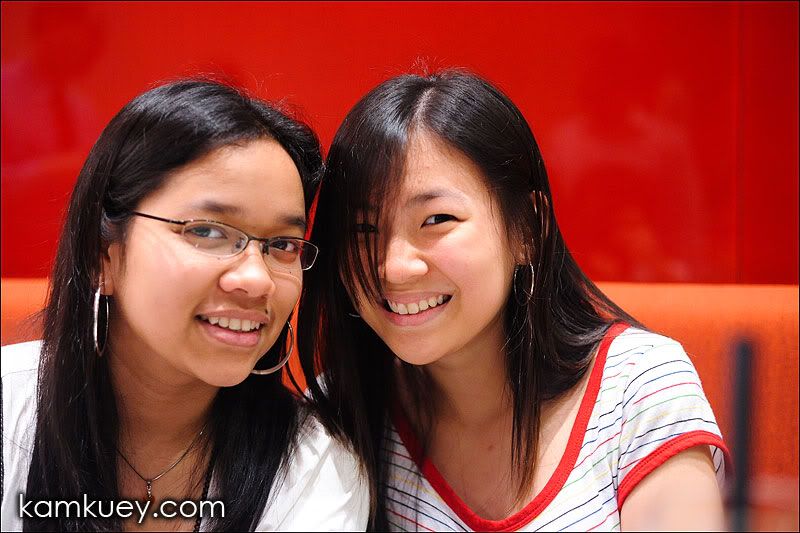 After all the singing in the car out of boredom waiting out the traffic, my throat was like sandpaper. Then they served this..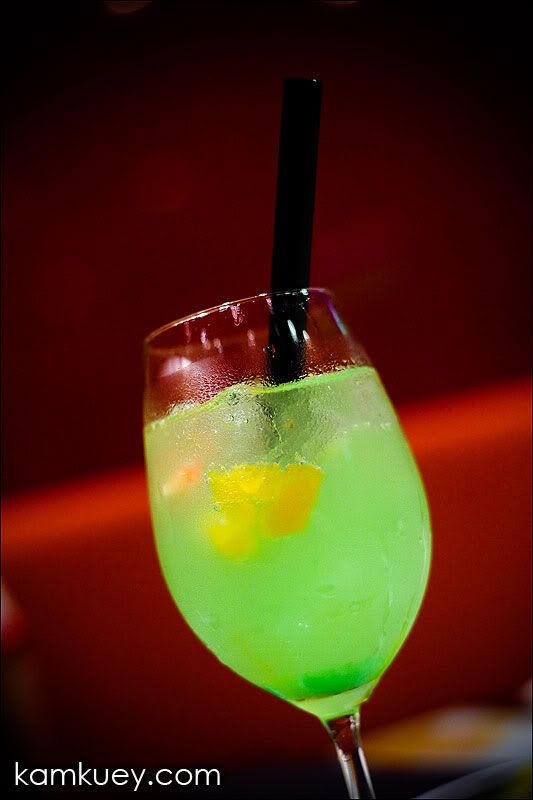 Amuletto's Fruit Punch. Wonderfully refreshing.
Charissa was loving it….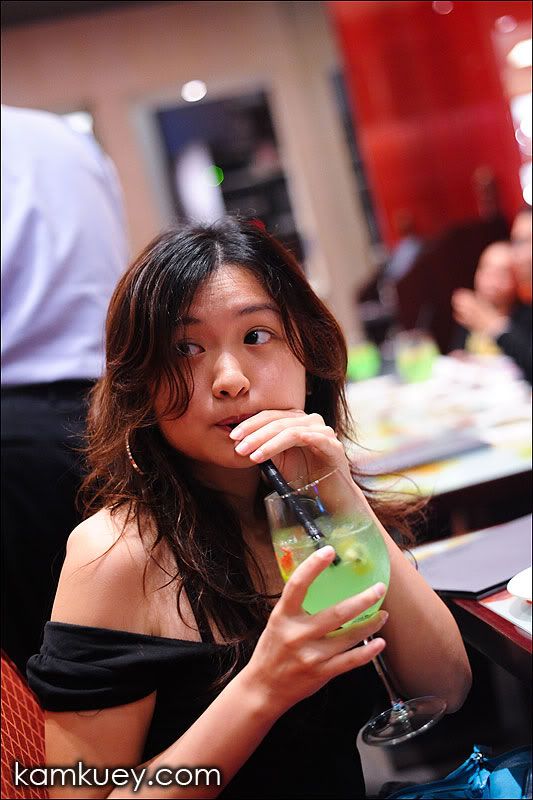 And so did Isabelle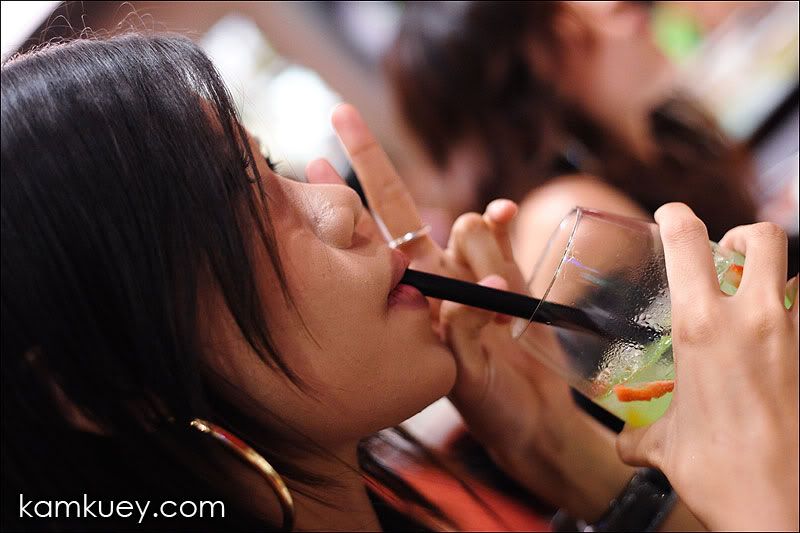 This one quite surprising she likes it even tho there's no alcohol in it. wahah.. ok ok joke .. bad joke.
A lot of people were late last night. The traffic was quite bad. Naturally, besides being thirsty, I was extremely hungry as well. Maybe it was a gimmick. Everything tastes so good when you are hungry. WAHAHA. But I am sure it is not. The food at Amuletto is fantastic. Soon after the drinks arrived, so did the first of the many dishes.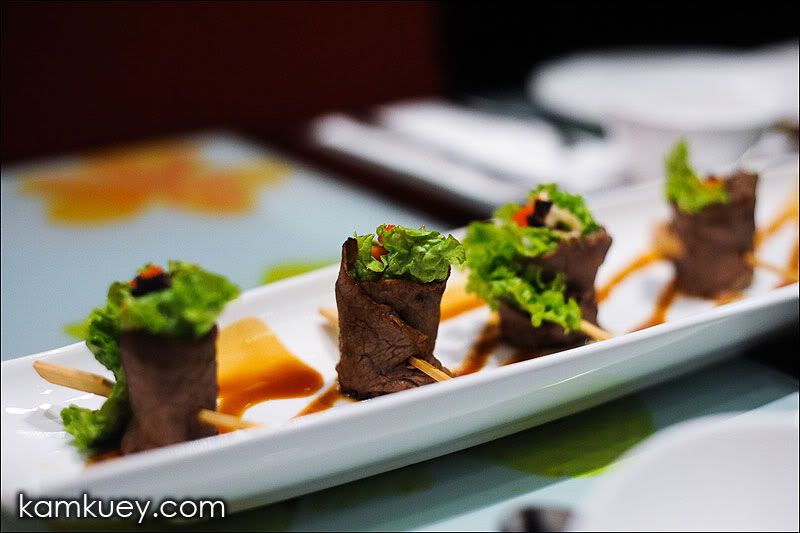 I cannot remember the name, but it is some sort of tapas.
Then.. as usual, whenever bloggers go makan.. they take photos of almost everything.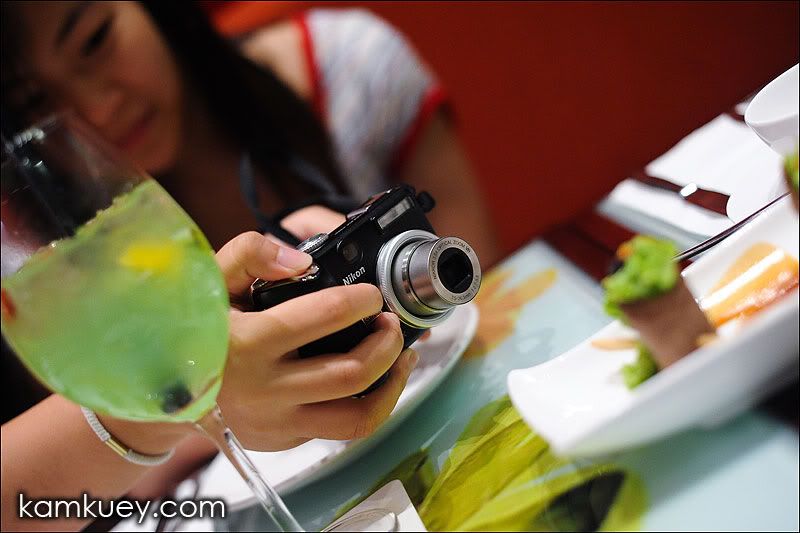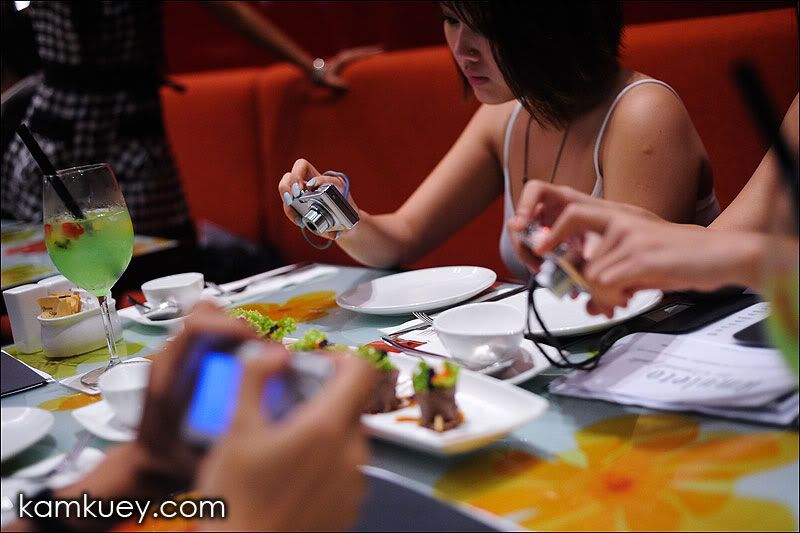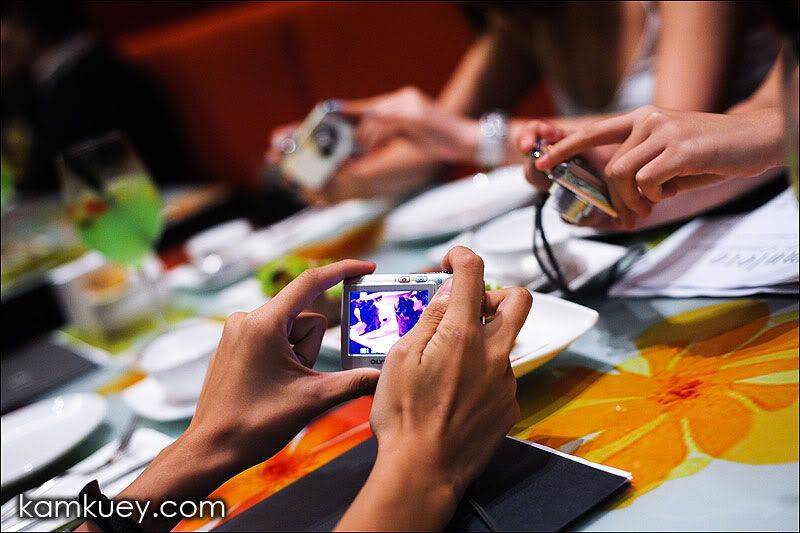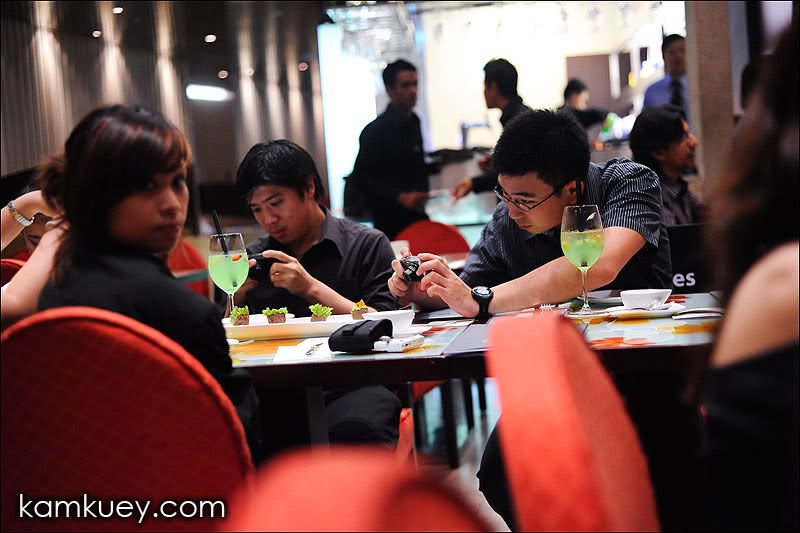 And then…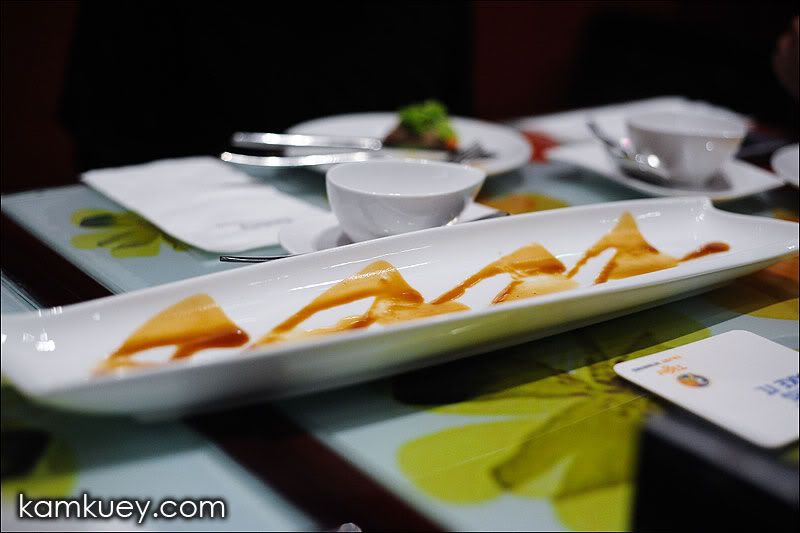 Fuah!!! Before I could do anything..finish oredi!! Kao Lat!! But ok lar.. some kind soul placed one on my plate already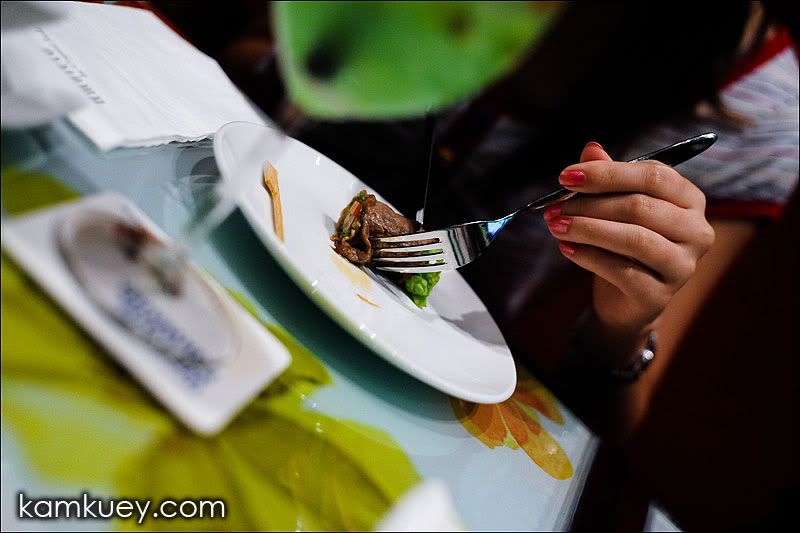 This one obviously cannot be me. I used my hands, one shot everything went in and down my throat. Plus of course, I dun paint my nails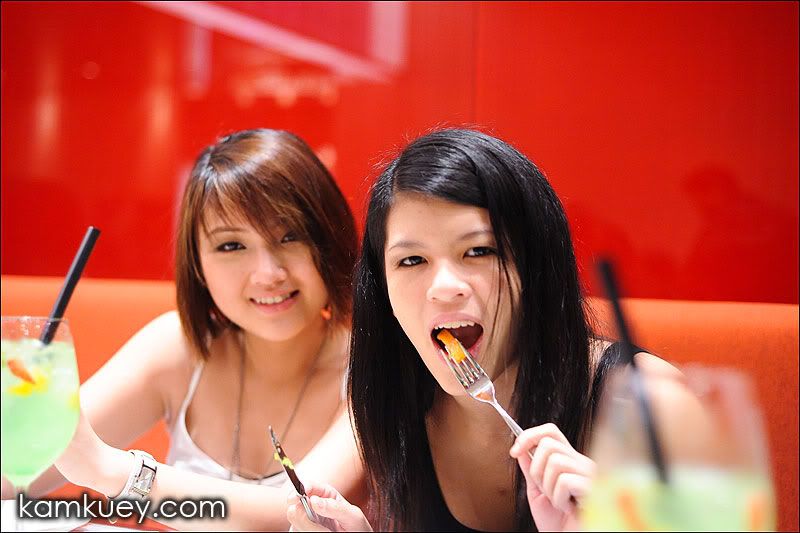 Woo.. this one Steph with Darynne …. hot chicks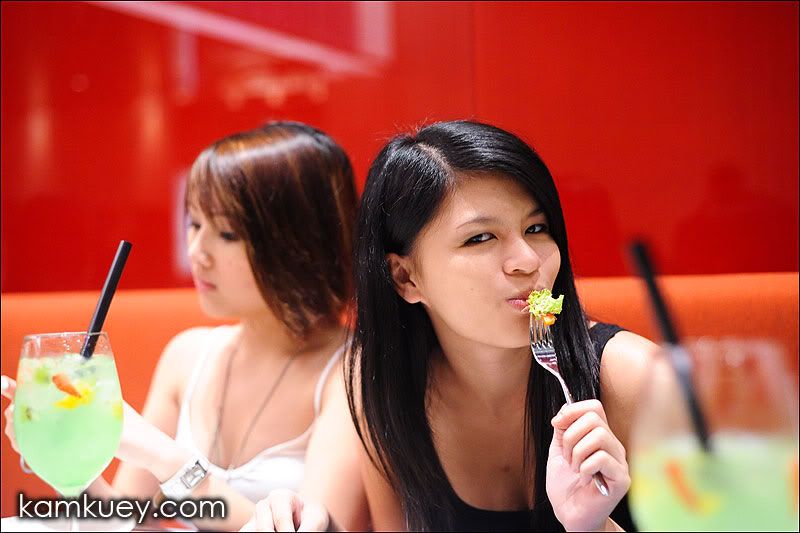 Makan also must pose pose all…
Alright.. moving on, the second dish came along….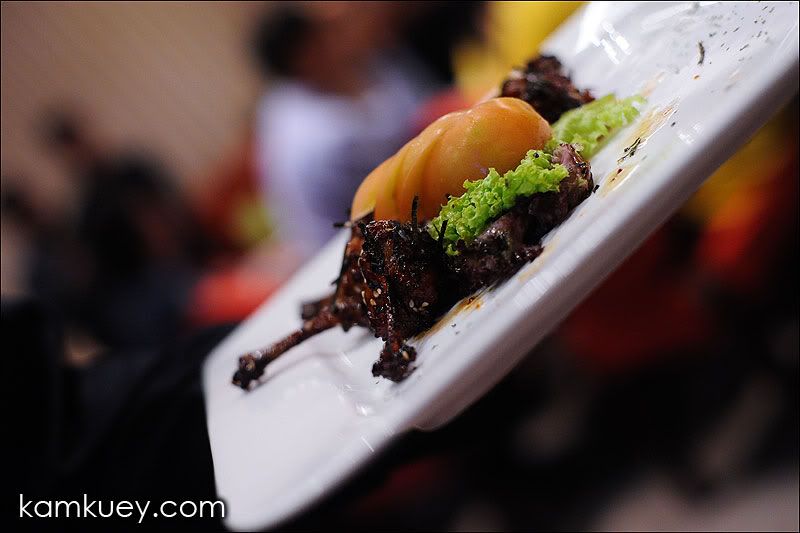 Boxing Chicken.. wooootz!!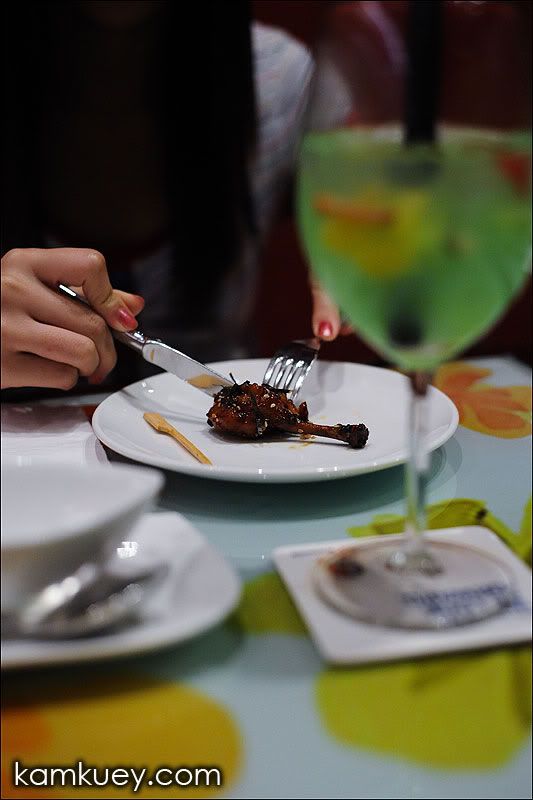 Very proper.. tee he he. I shoved the whole thing in.
But seriously lar. If you have been to a blogger's meet. Or even went out to makan with a blogger.. these would be quite familiar to you..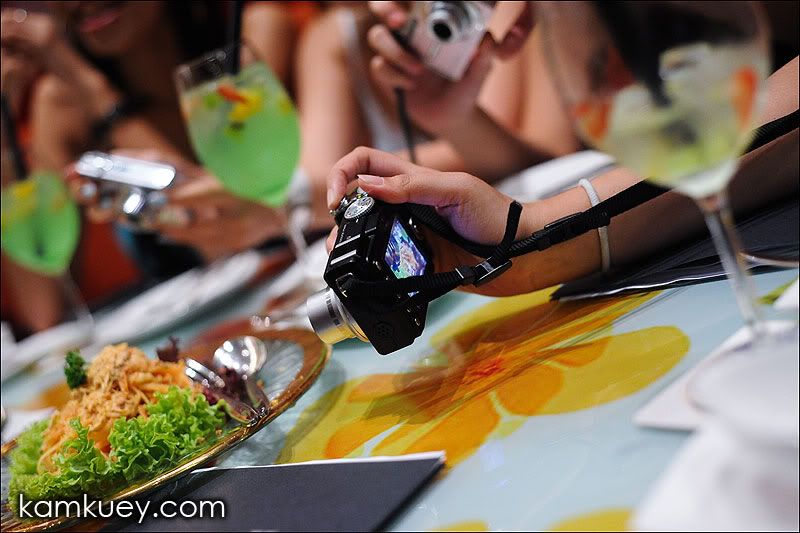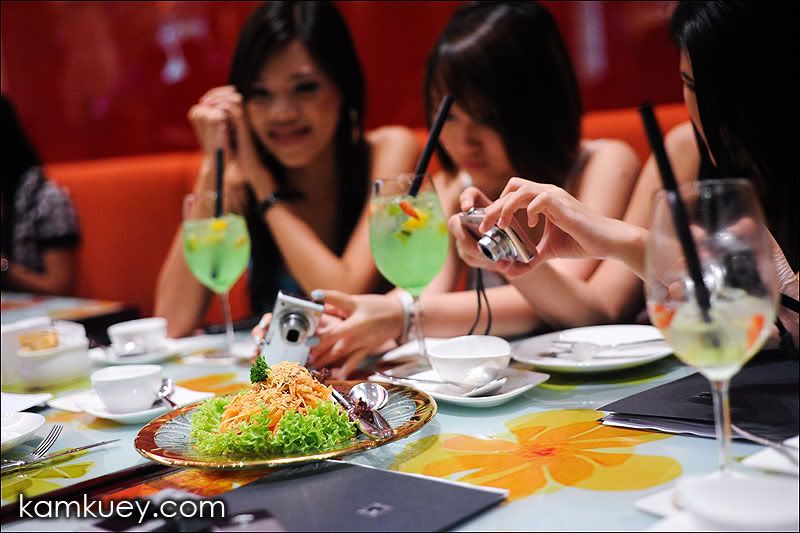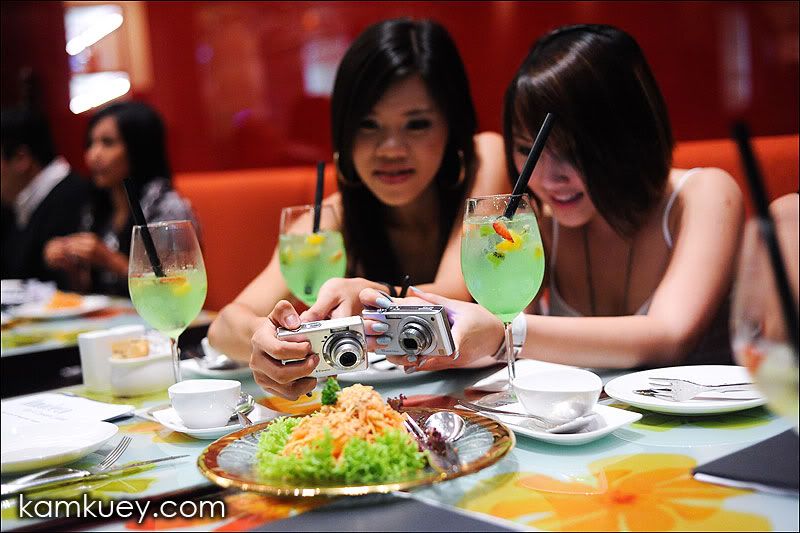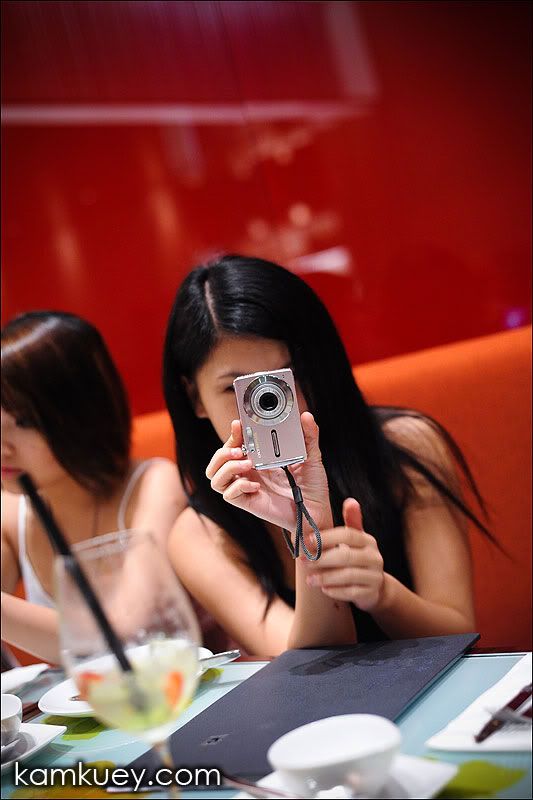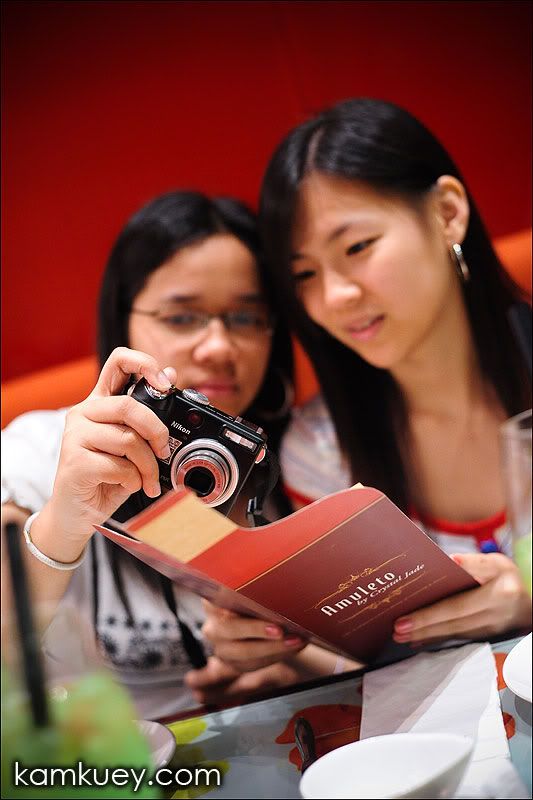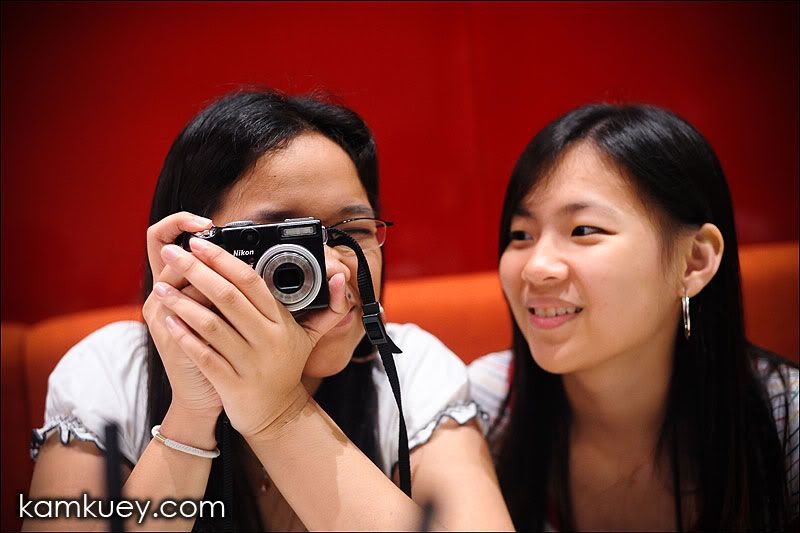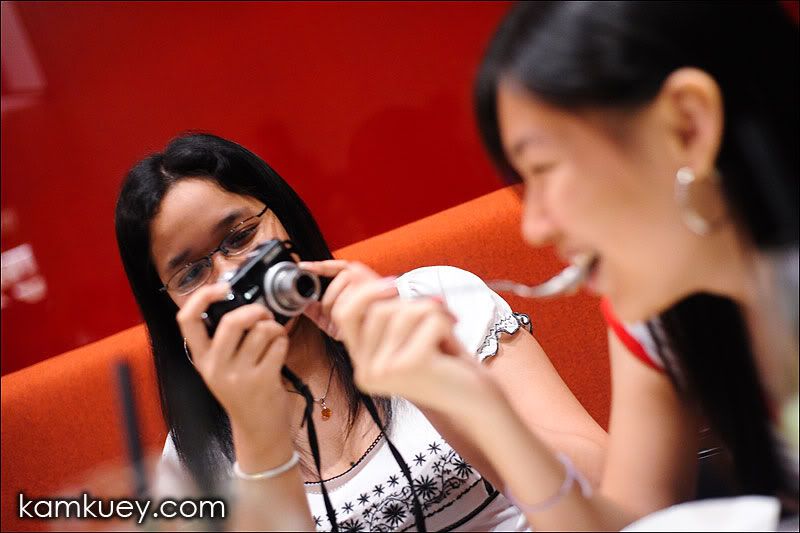 ok.. back to the food.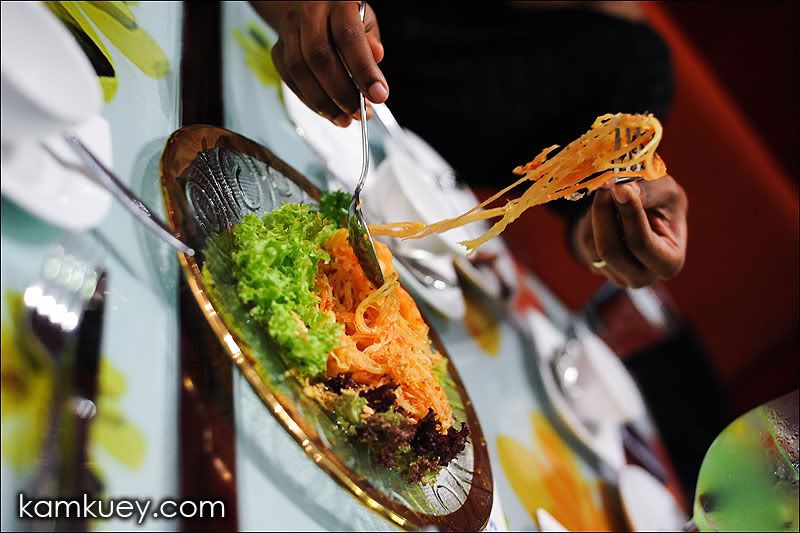 Papaya salad. Fuhyor!! Very savoury. Spicy.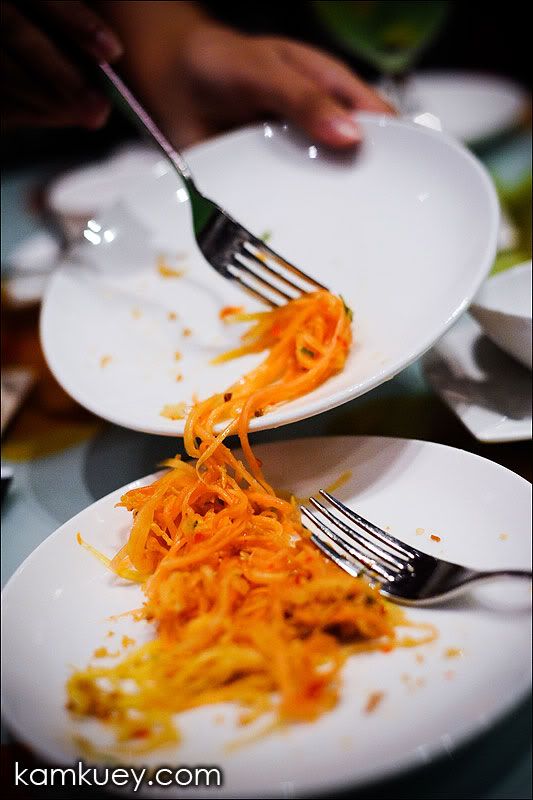 And now you know how come I so fat… people cannot finish.. all dump to my plate. Macam I DBKL.
The rest of the dishes..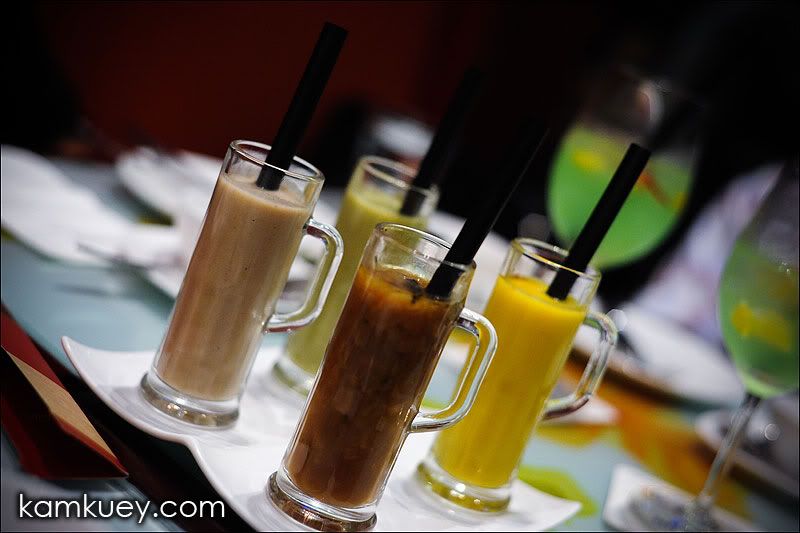 Soup Quartet. Interesting new way of taking in your soups.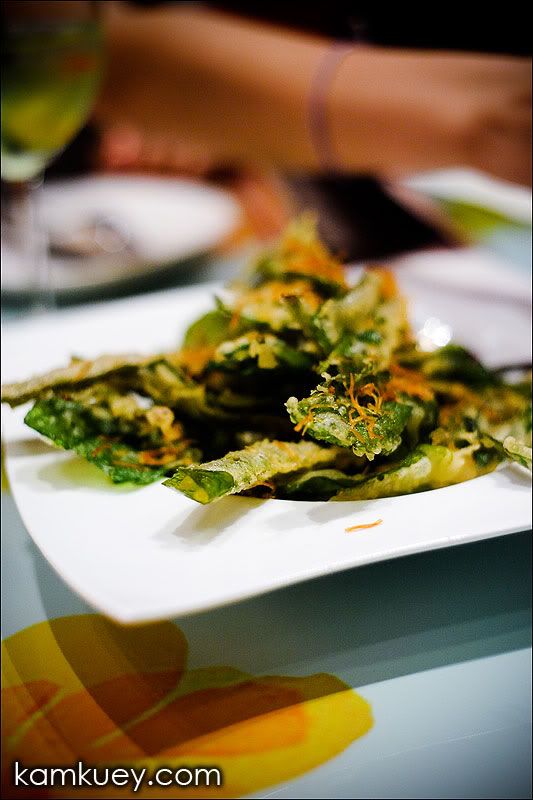 Some leaf tempura. Light, savoury, interesting.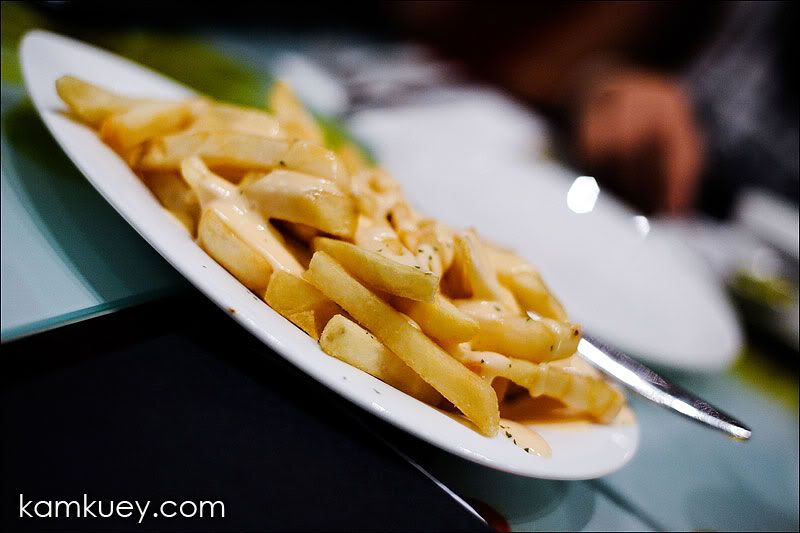 Cheese fries. No need elaborate la hoh?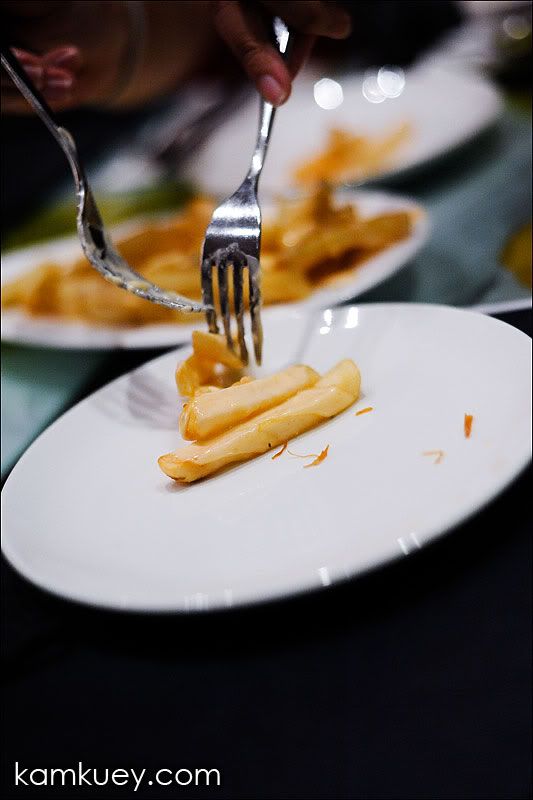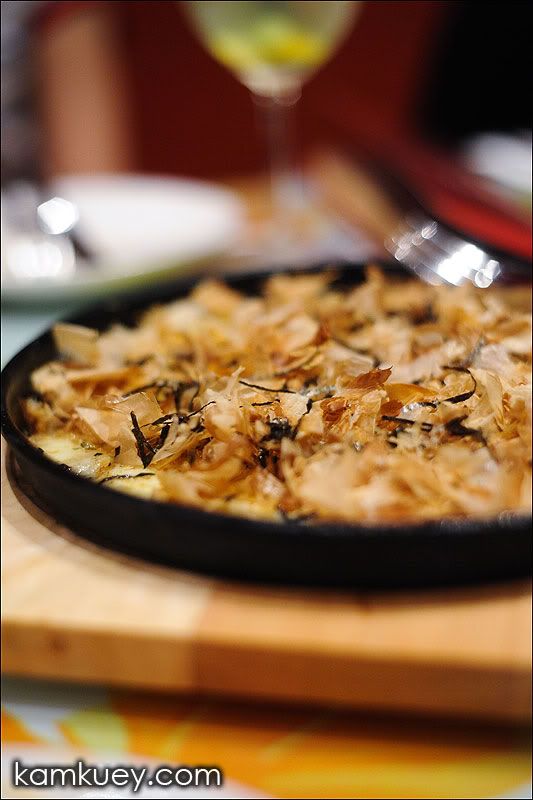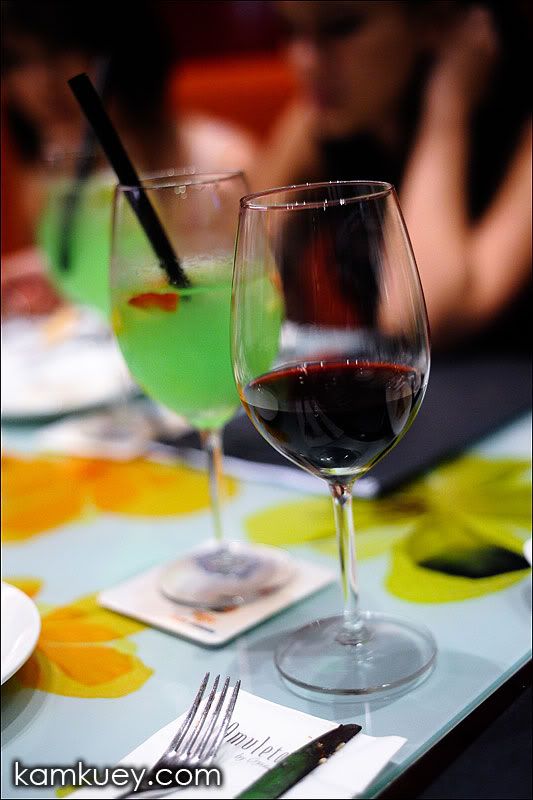 To me.. Amuletto = Great wine!!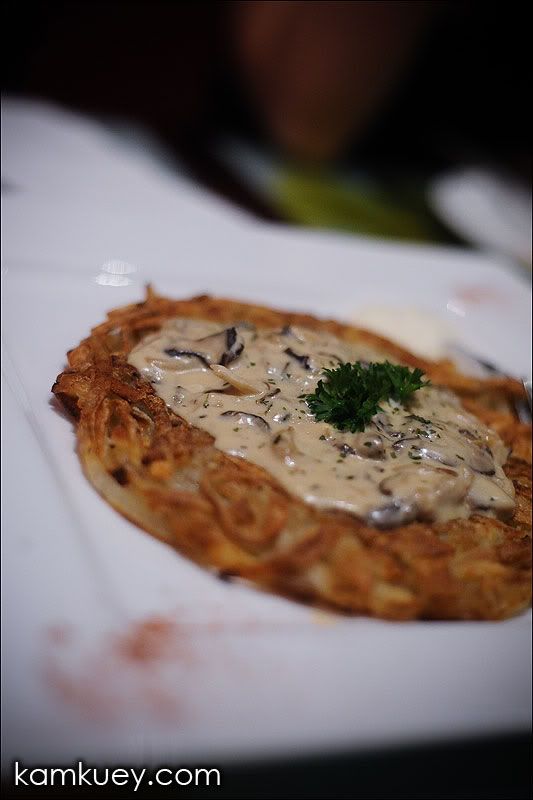 Rosti!!! *drool*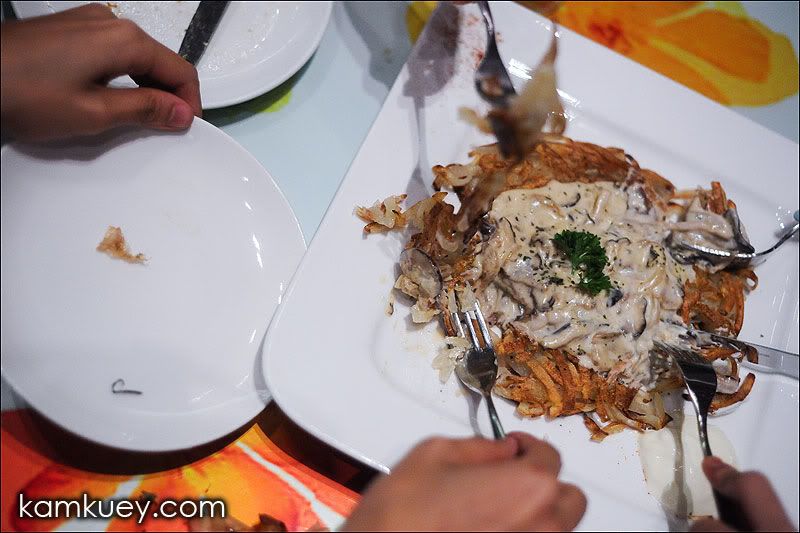 ATTACK!!!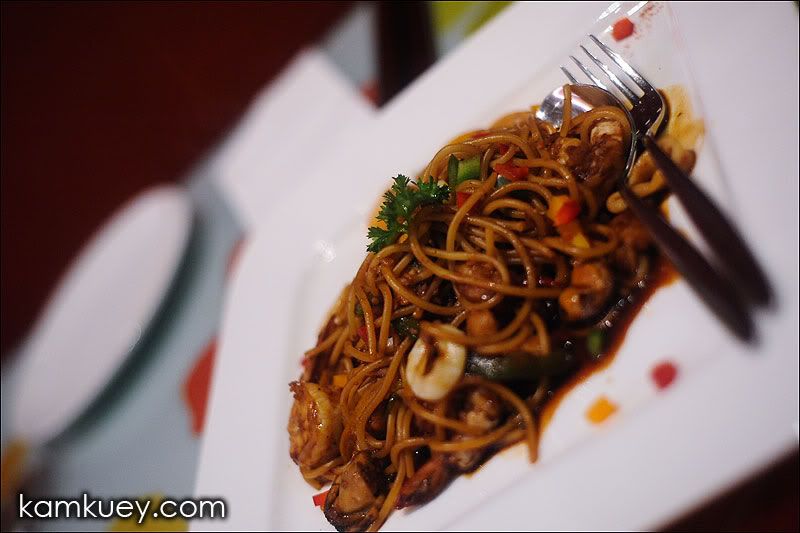 I think Isabelle took this one..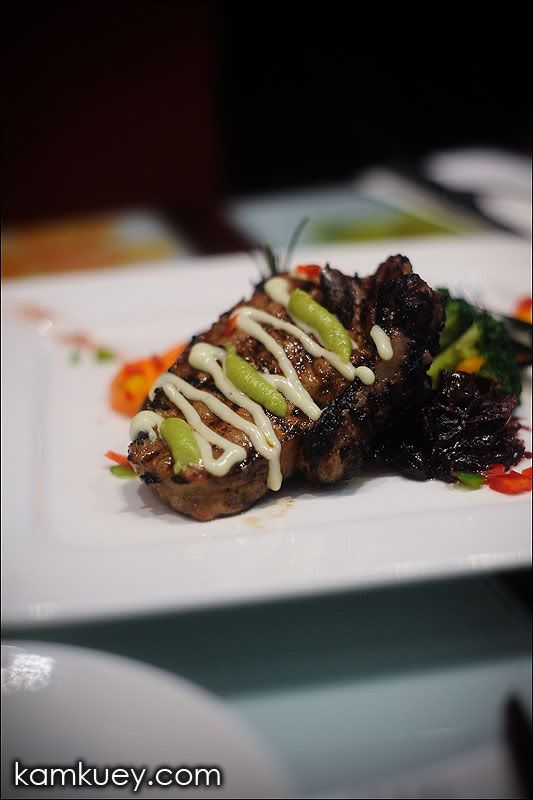 Wasabi Steak.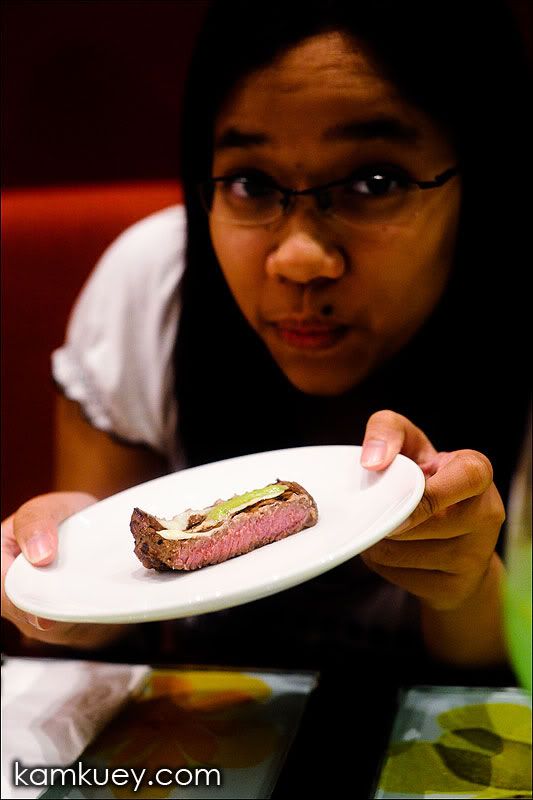 Fuah.. we know we know.. very nice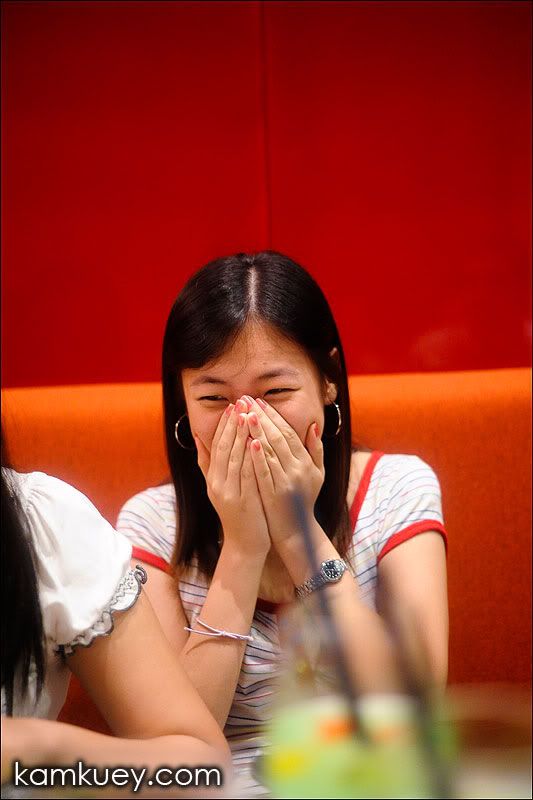 But careful lar..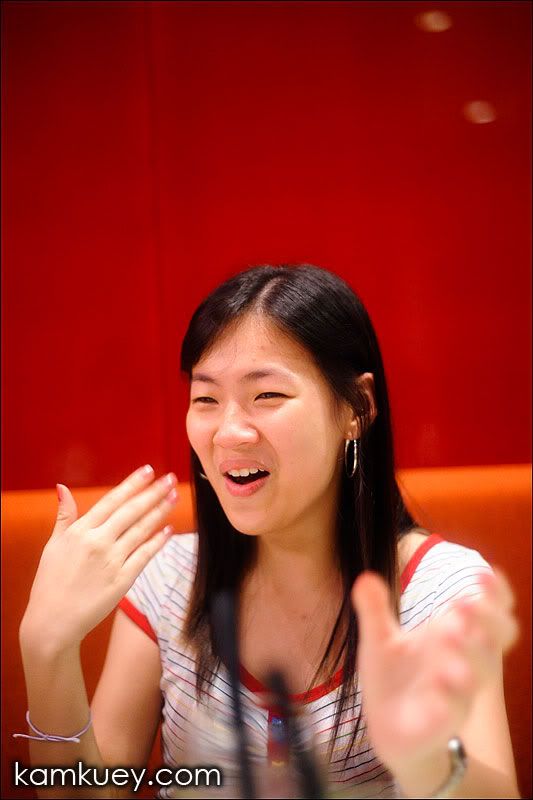 Wasabi effect quite strong.
Then ended with desert…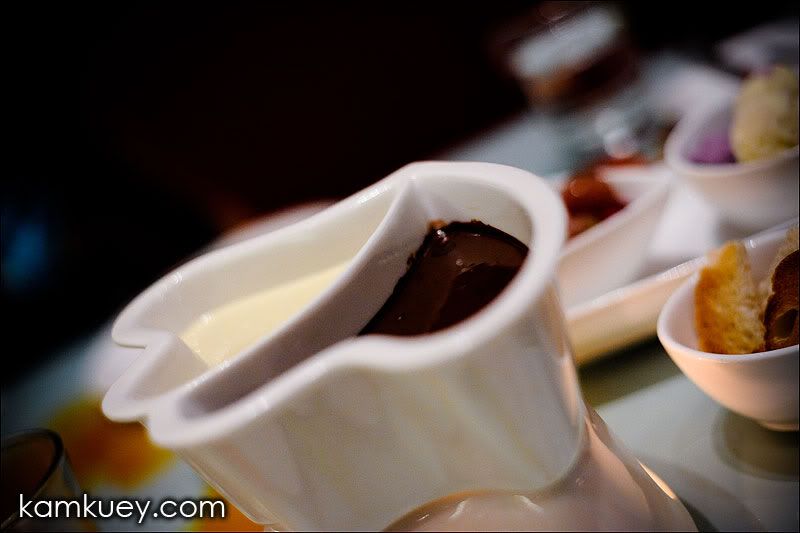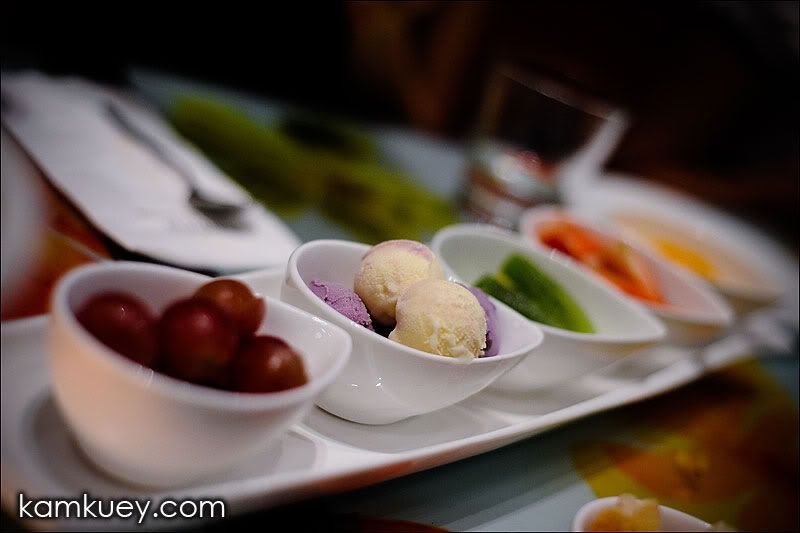 Choco fondue!!
Then the camwhoring continued..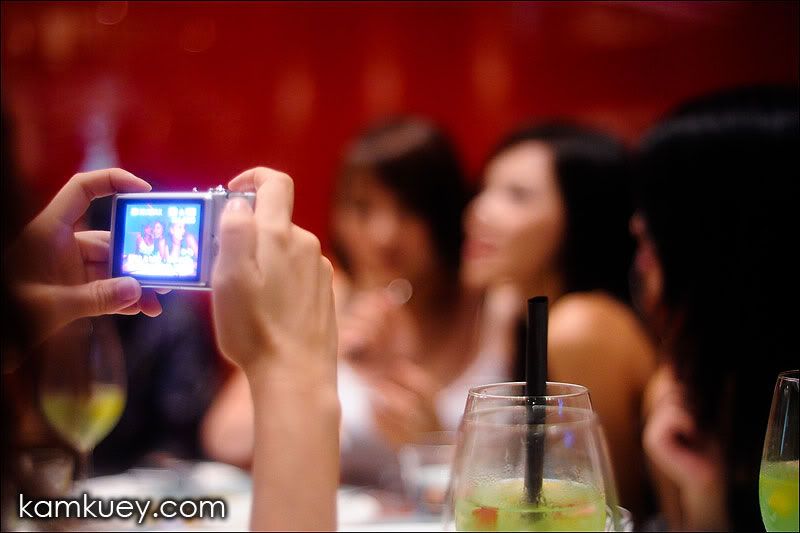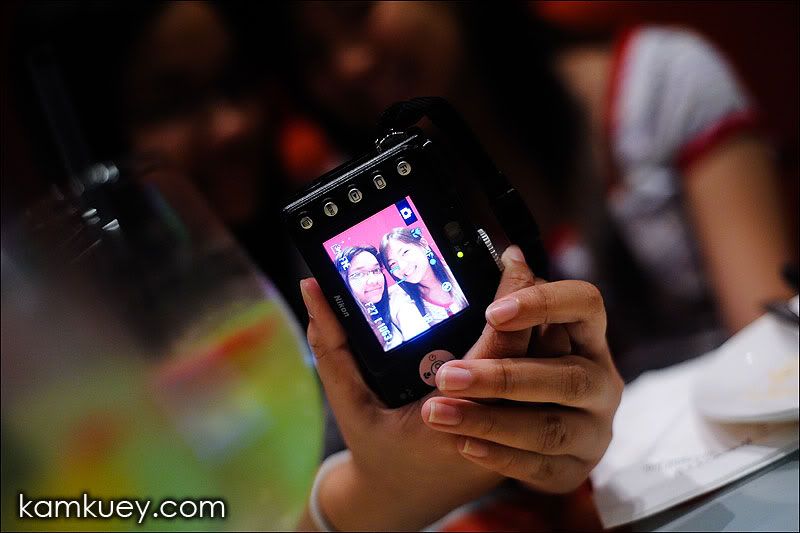 Oh… forgot… got lucky dip some more…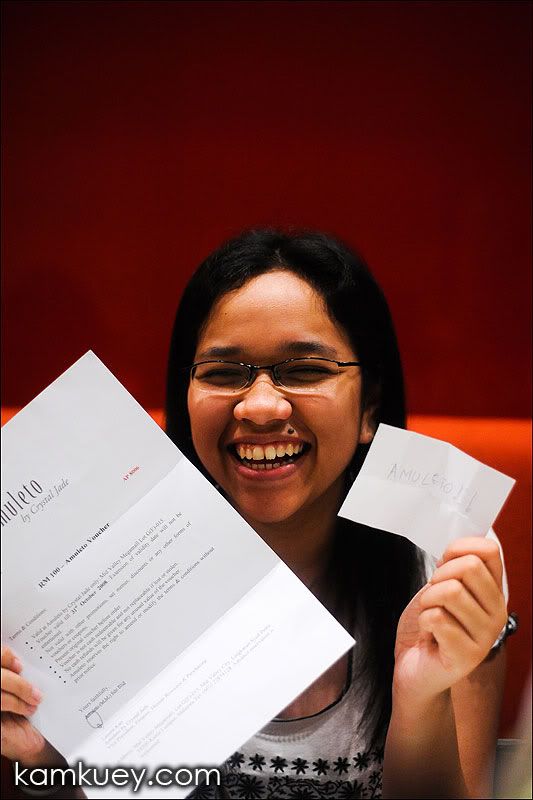 So happy someone.
Ish..
Thanks Amuletto for having us. ANd more importantly, thanks for putting with all our antics
and finally…. group pic of the ladies..