January 20th, 2010 by kamkuey
Ok.. I have had these photos uploaded and ready for blogging but did not find the time for posting a new blog. So in the calm of this morning's lull.. I had better get it done first :p
They really do have really nice houses over there.
For the price of a double storey link house, you get a nice single storey bungalow house. For the price of a double storey semi-D, you get a REALLY nice bungalow over there. Of course, dollar to dollar. We had some time so we went browsing for houses.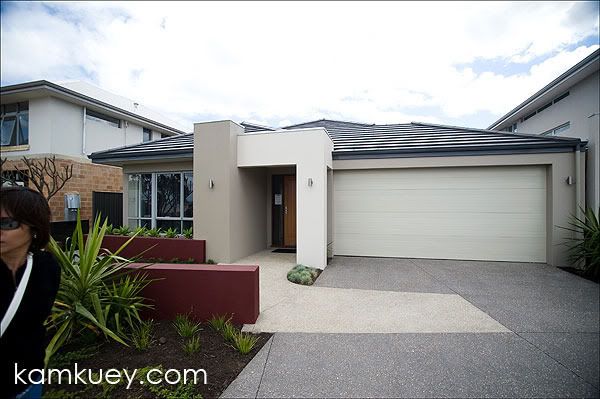 Most of the houses have got a driveway. Most of them..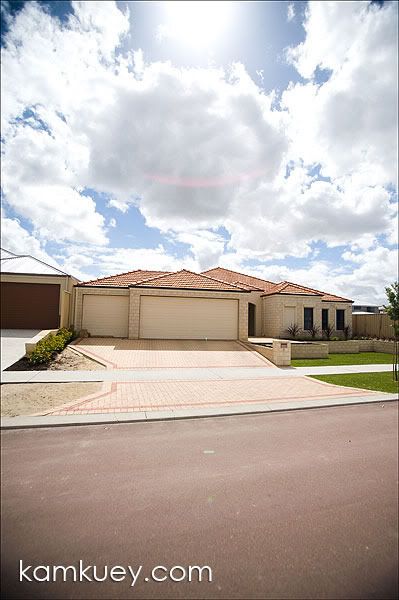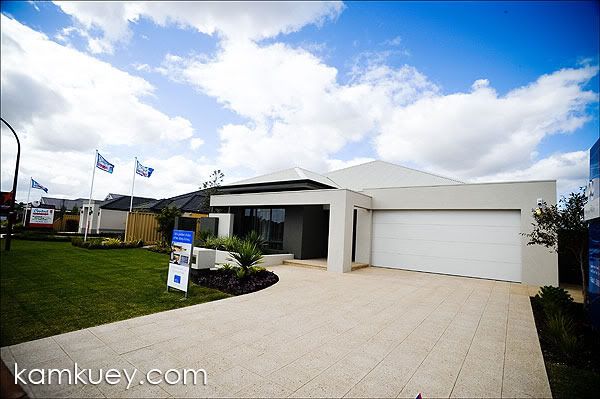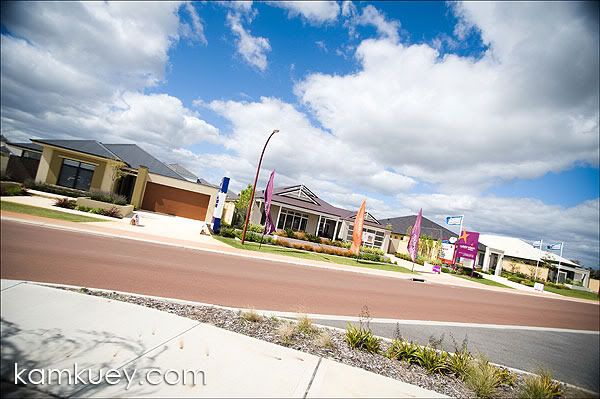 We went to a show village. A whole area filled with showhouses from various builders.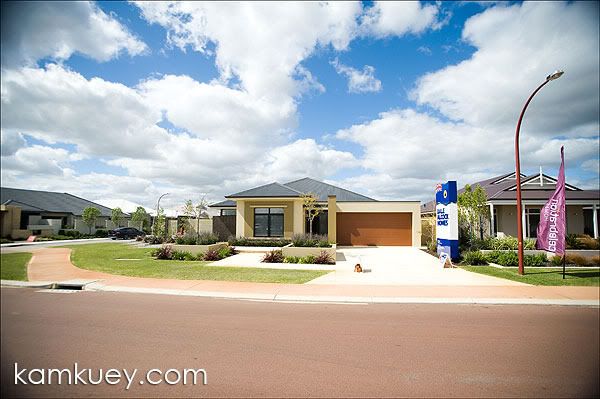 There were lots of them there. And apparently…. these show houses, once they are done, you can buy them… lock, stock and barrel!! can you see yourself living there? I would not mind driving up to one of these after a hard day's work…

I would not mind. They are tastefully furnished!!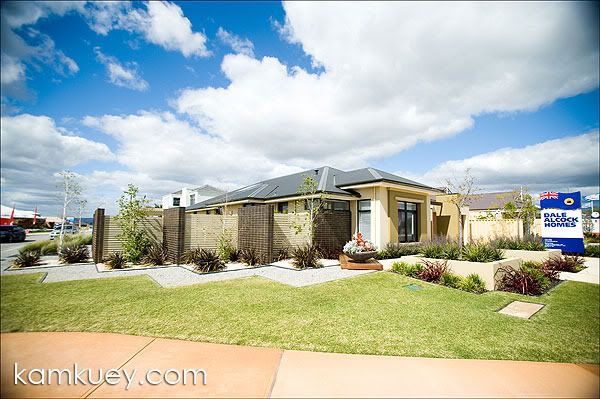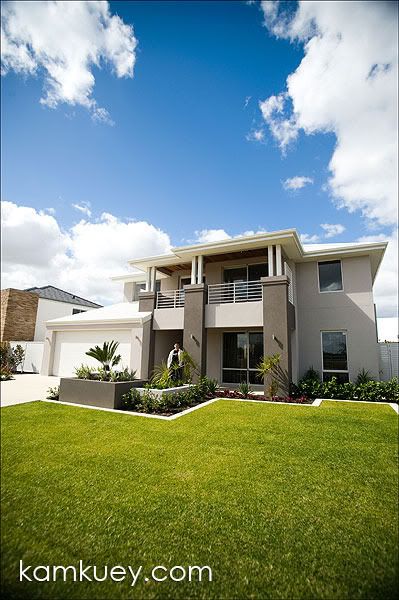 There are one or two.. actually two.. double storey showhouses. But mostly they prefer single storey homes.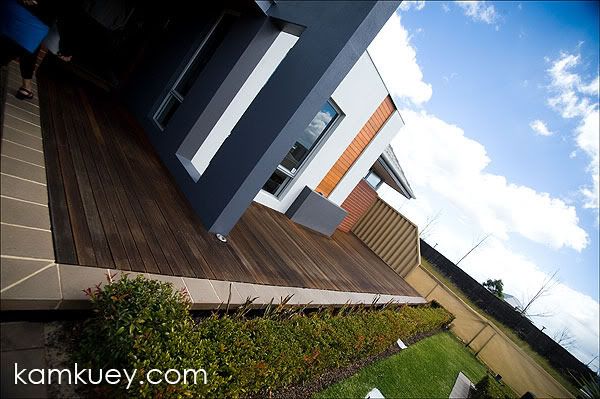 And they love their garden. However, their gardens are usually at the back. This is a shot from the front tho..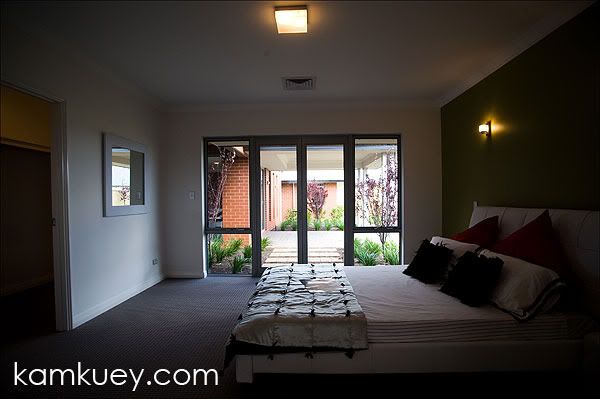 And they love openess. Everywhere you see large glass doors or windows. This is from the masterbedroom. the doors open up to their own garden. So it's still private and you would not have strangers walking up to the glass door to see what you are doing in your master bedroom. Only your housemates can do that.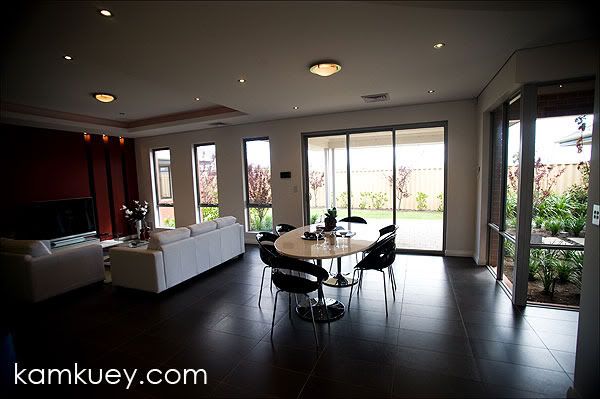 See.. large doors/windows.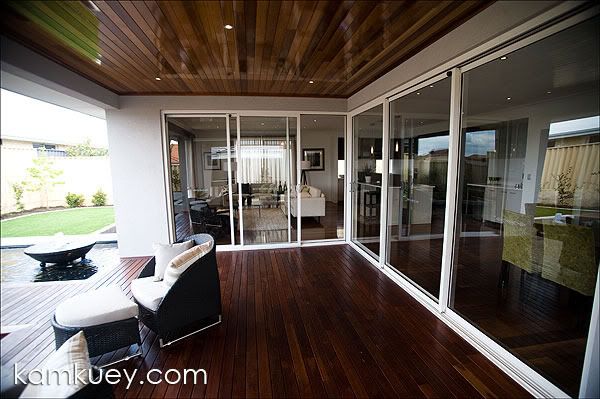 More large doors and windows. This is one of the show houses.. the view from the back patio.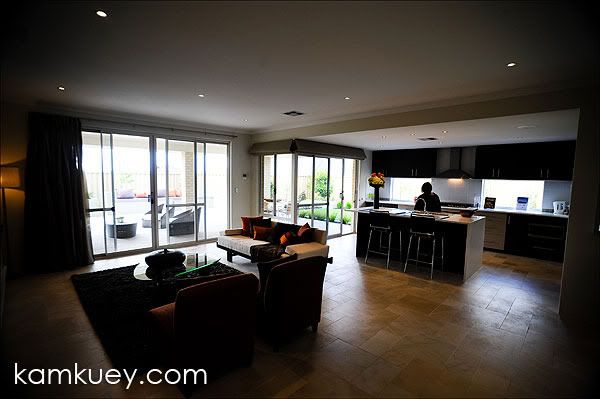 Large doors and windows… from the living room.. and kitchen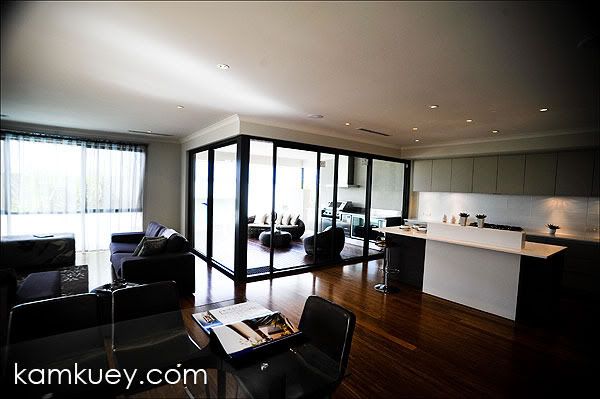 Another house with large doors and windows.. note the BBQ stuff outside?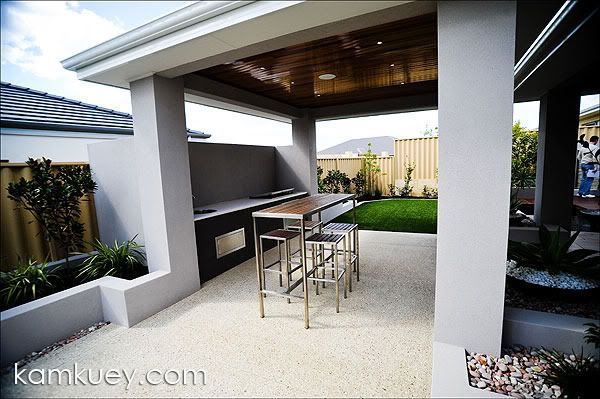 The Aussies love their BBQs.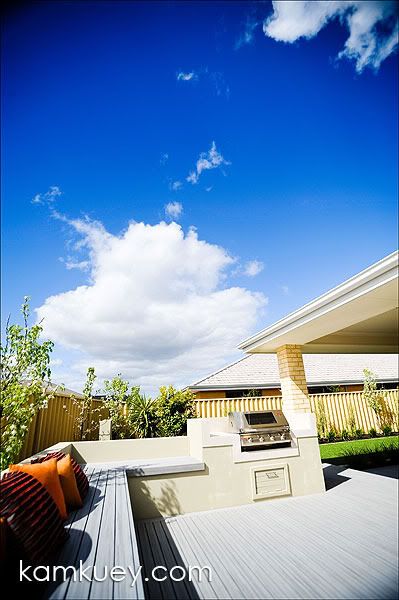 I would love BBQs if I have their weather… and their cheap, yet juicy and tasty beef cuts..