Sorry guys, I know some of you have been waiting to see some photos from Perth. I have uploaded some to my facebook profile but I guess I should also update my blog with some. Unfortunately I do not have the full set with me. But no matter, I do have a few photos in my notebook. Will update with Part 2.. or possibly Part 3 soon.
These are various shots, in no particular order. All taken with my trusty 5mp Ixus55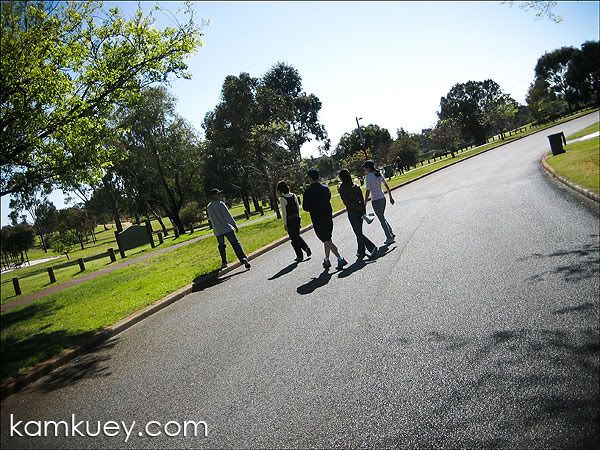 First day in Perth. A bunch of us going for a morning walk at a park which was just in front of my uncle's house. How nice
Oh.. I have to tell you guys this. My flight to Perth was at midnight. Which meant that I would touch on in Perth and walk out the airport door into what I thought would be a cold chilly.. and dark… 5am or 6am. So I bought along my jacket/windbreaker which was rather thick. Wasted. I walked out Perth's airport only to be greeted by the glorious morning sun which casted long shadows. Dem.. I should have taken a picture.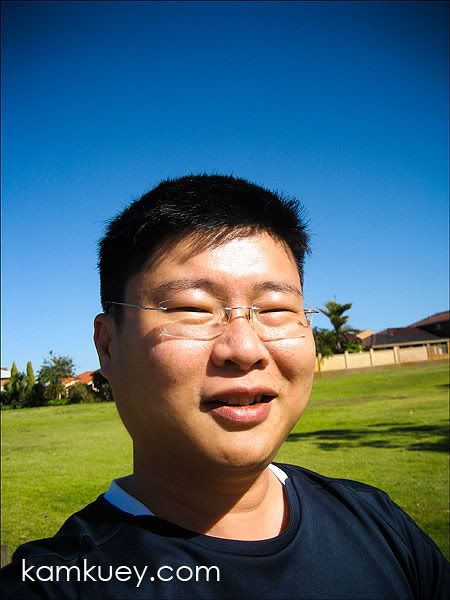 Dem I look fat!!!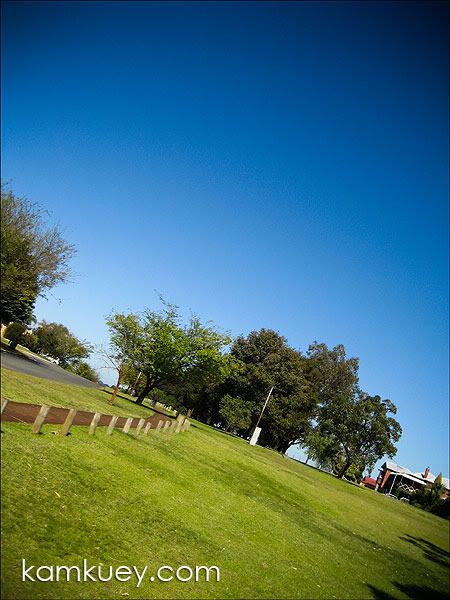 The glorious clear blue skies!!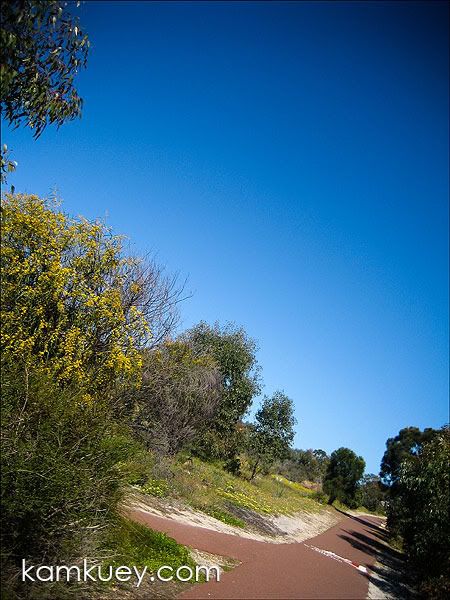 Path meandering through the park… and the clear blue skies… glorious!!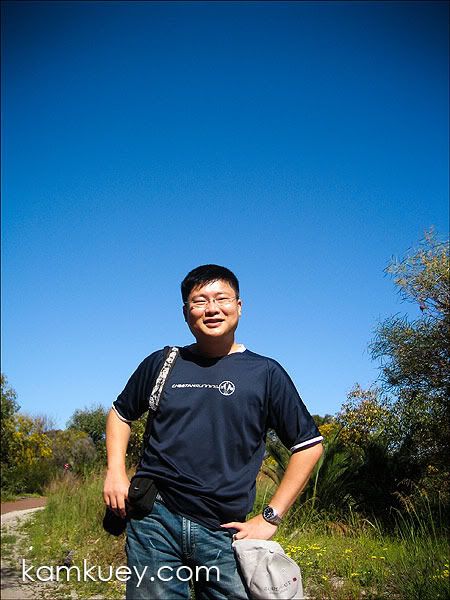 Dem I look a bit 'soft' here.. hahaha
Better angle??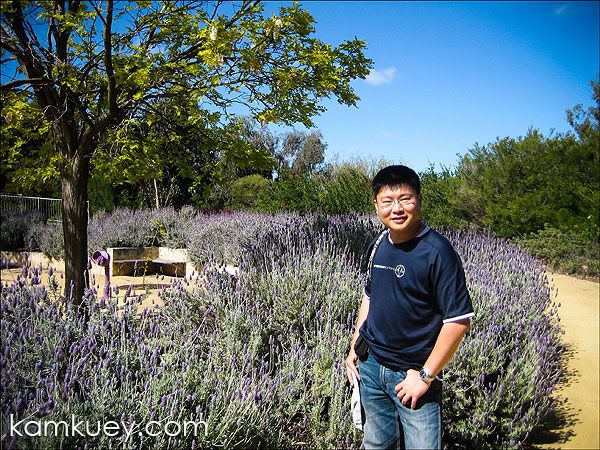 The park.. very well taken care of. Lots of flowers.. so nice.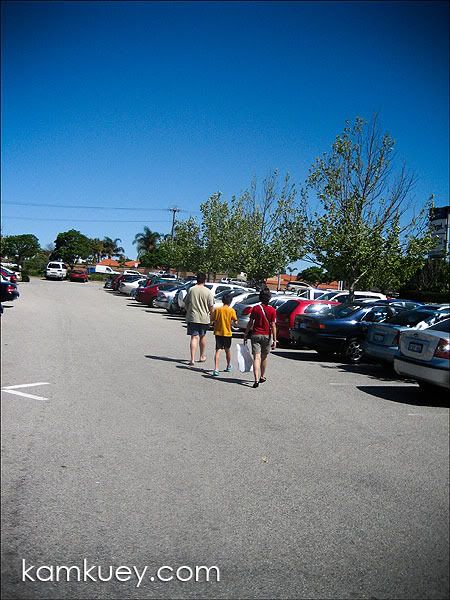 This photo was taken when Perth was about 35 celcious. It was hot!!
So, this is about it for today. Have to dig into my archives to find some more photos
Check back tomorrow for possibly another update