July 28th, 2010 by kamkuey
What do you do when you have something which is beyond repair?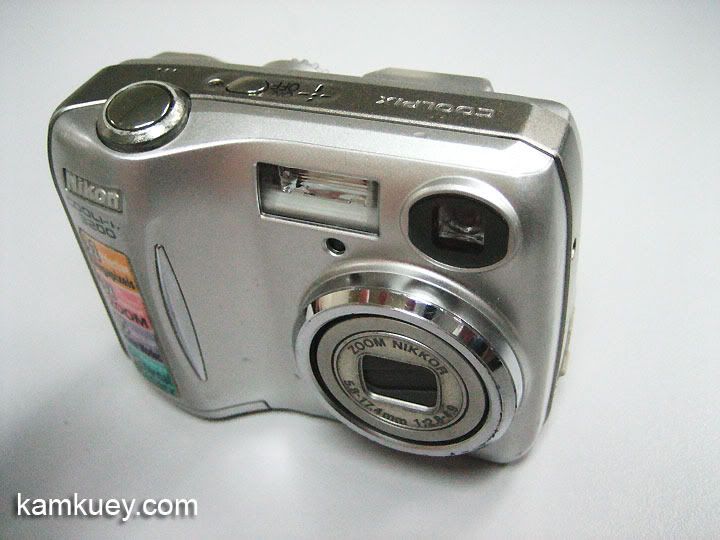 I recently stumbled upon an old digital camera which was previously deemed missing. For many many years, this little camera lay dormant in a box somewhere in the office.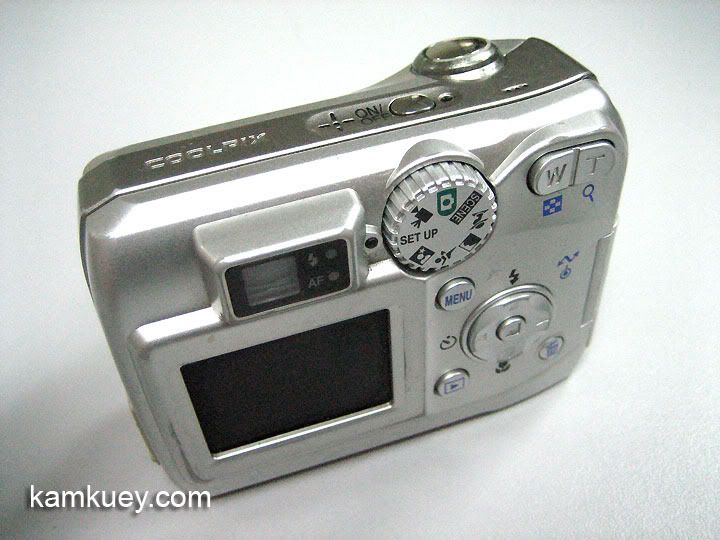 Unfortunately, it was a goner.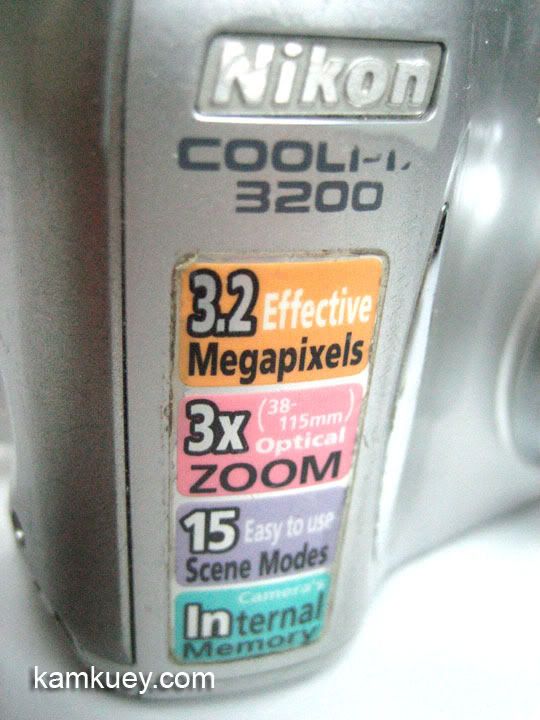 But it had served us well over the years. So, instead of just chucking the entire unit in to the trash bin, I decided to open it and have a peek inside.
A few screws later…. this is how it looked it. The back cover came off, revealing the motherboard and the LCD screen.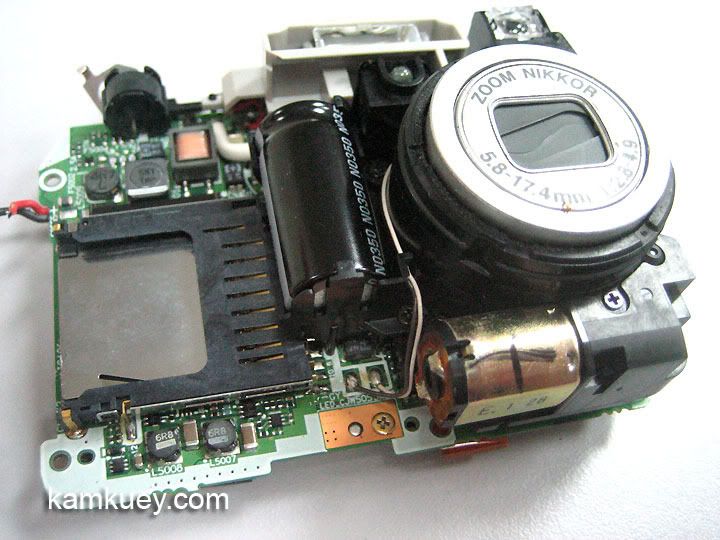 After removing it from the 'outer casing'.. this is how it looks like. The lens assembly, the cylindrical flash capacitor and the SD card slot. At the bottom of the lens 'barrel' I presume is the little motor which either focuses or power zooms the lens.
From the other side, you can see the flash unit and the round black thing is the speaker. Just below the flash is a little white/greyish pimple like thing which is the focus assist lamp.. or rather LED. The extreme left is the optical viewfinder… something which you do not get on the latest compact digicams these days.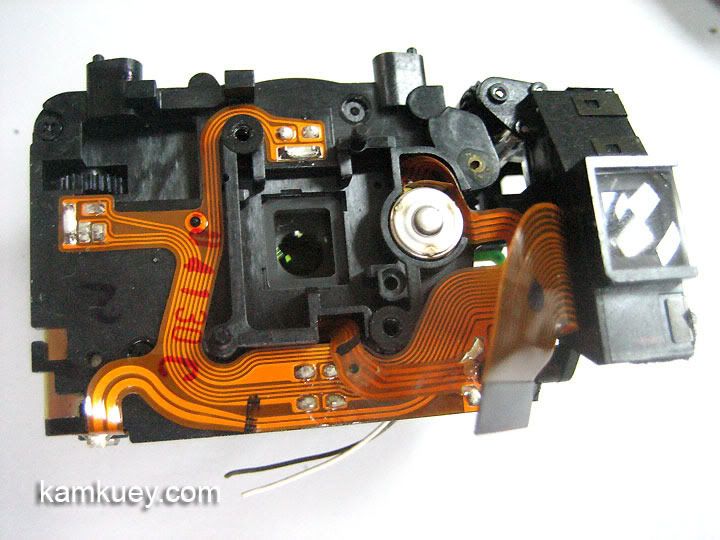 This is the back of the lens assembly. The little hole is where the light comes through the lens and hits the sensor.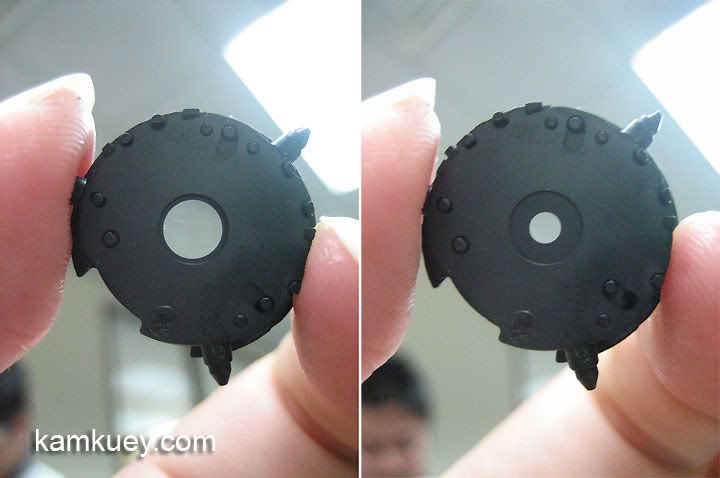 Speaking of the lens. This is quite an interesting find. There's only two aperture setting on this digicam. Big… and small.
And here comes the interesting part… the sensor.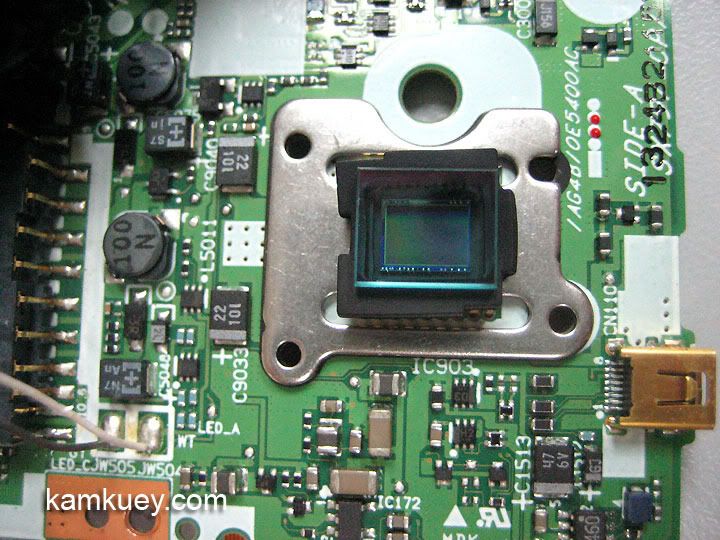 This is the sensor.. on the motherboard. The blueish glass sitting on top of the sensor is some kind of a filter or protector. I am not much of a camera hardware tech guy. haha. If I am not mistaken.. that's the low pass filter. I am not sure. But.. moving on…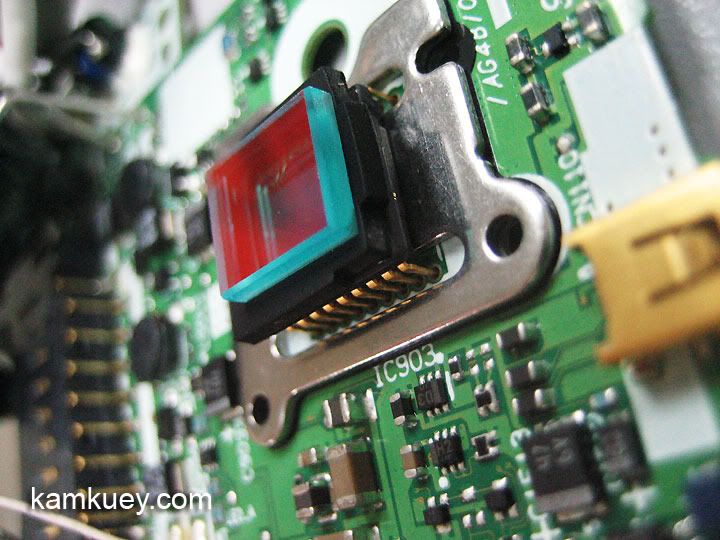 A perspective view of the sensor.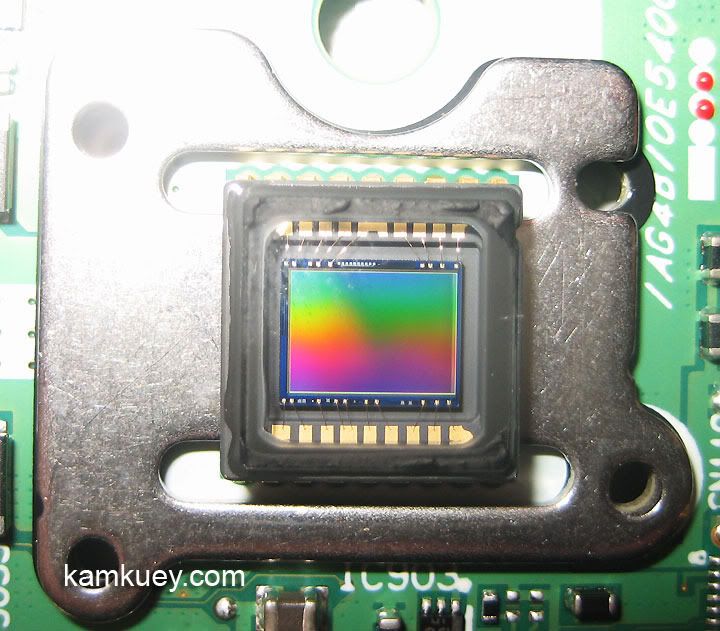 This.. ladies and  gentlemen.. is the sensor. Fully naked and exposed. Interesting colors eih? This is the 1/2.5" sensor usually fitted into standard point and shoot cameras.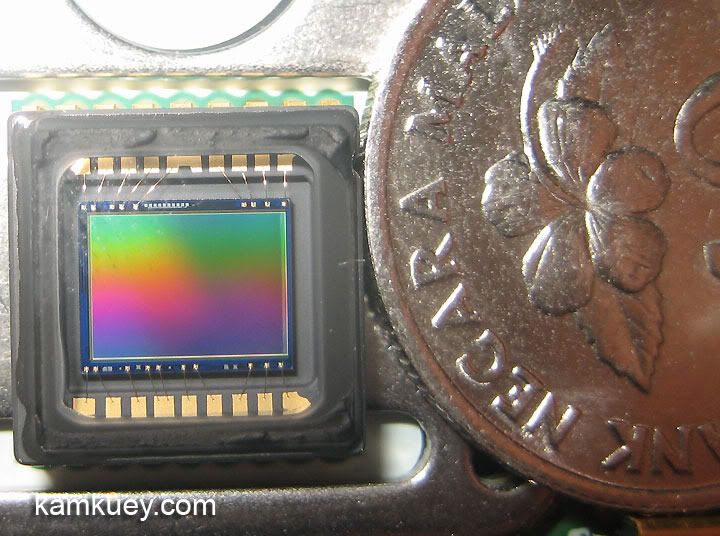 This is the 1/2.5" sensor in comparison with a 10 sen coin. In comparison….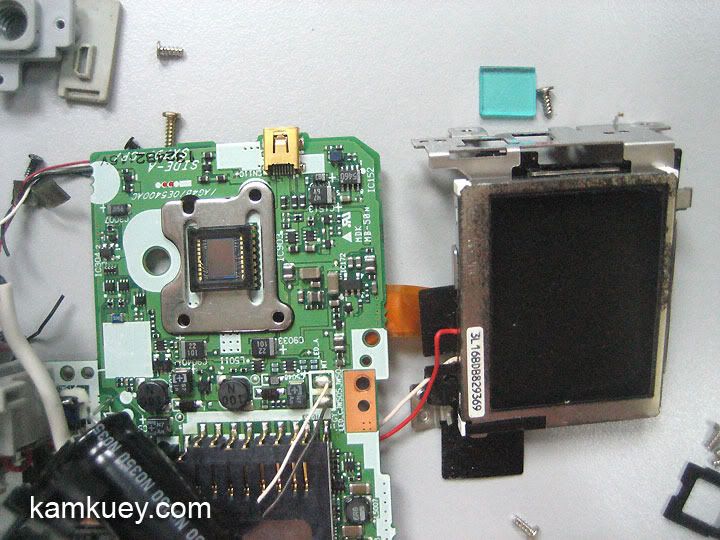 … the 1/2.5" sensor next to the LCD screen, which.. is very similar in size to a full frame 35mm sensor. Don't ask me why I do not have a real life 35mm digital image sensor as comparison. I do not have the luxury of someone handing me their full frame digital SLR for me to dissect.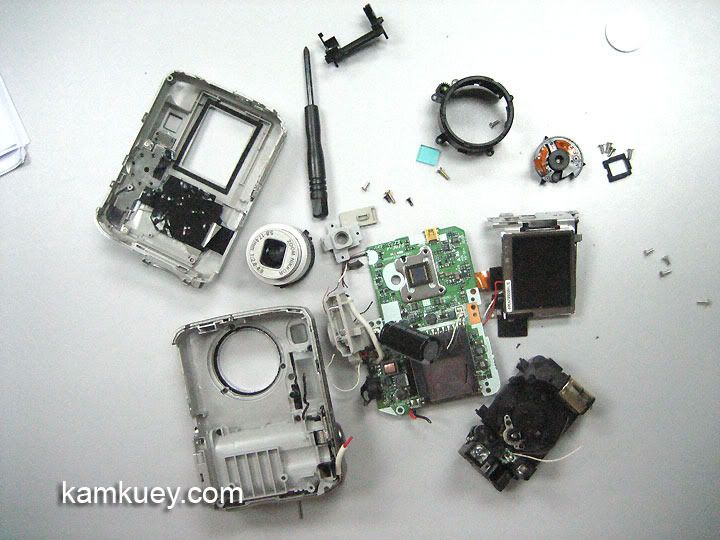 I had dun taking this camera apart. Unfortunately, I shall leave it as it is for now. I have totally no idea how to put them all back together.
Now if there's anyone out there who have a camera or a handphone camera which you wish to dispose of, lemme know. I would love to dissect them