February 17th, 2011 by kamkuey
It started of with a horrendous traffic jam. Cars were lined up 5 times the normal queue. Everyone was easing they way into traffic. There's just something about Malaysian drivers who can make 5 lanes out of 3 lanes. Amazing isn't it? And it's all due to a small fender bender, which the two cars involved were already at the road shoulder and not affecting traffic. Another amazing thing about Malaysian drivers, they are a very busy body caring lot who would slow down to ensure that you are ok .. or rather to check on your status, and probably come up with how the accident occurred.
But all is well. The morning was beautiful.
The sky is so blue!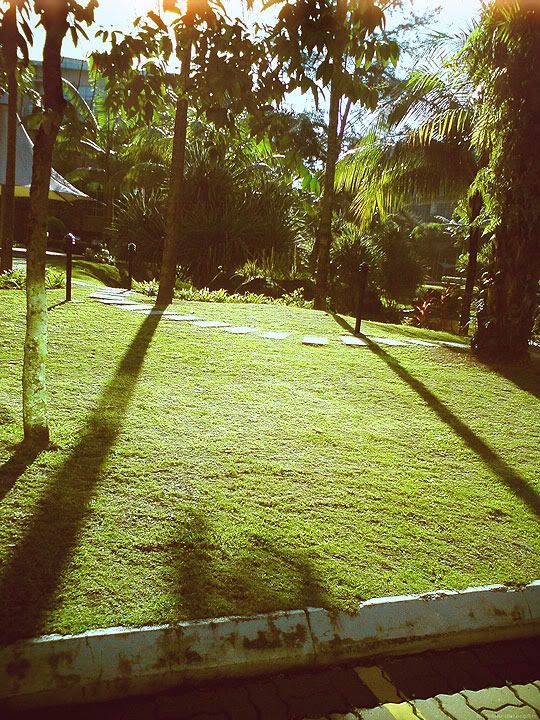 And the sun was out to play.
Too bad we are near the equator. It was also a very warm morning. It would be really nice if the temperature was something like 16 degrees or something like that. It would be wonderful isn't it? hehehe.