May 7th, 2012 by kamkuey
The Pasar Malam .. or night market is one of the many simple pleasures of life. You can find almost anything there; from cheap replicas to pants and shoes to street food like asam laksa and char kueh teow, cakes, finger food all the way to fish, fresh vegetables and fruits. Not to mention the many desserts available.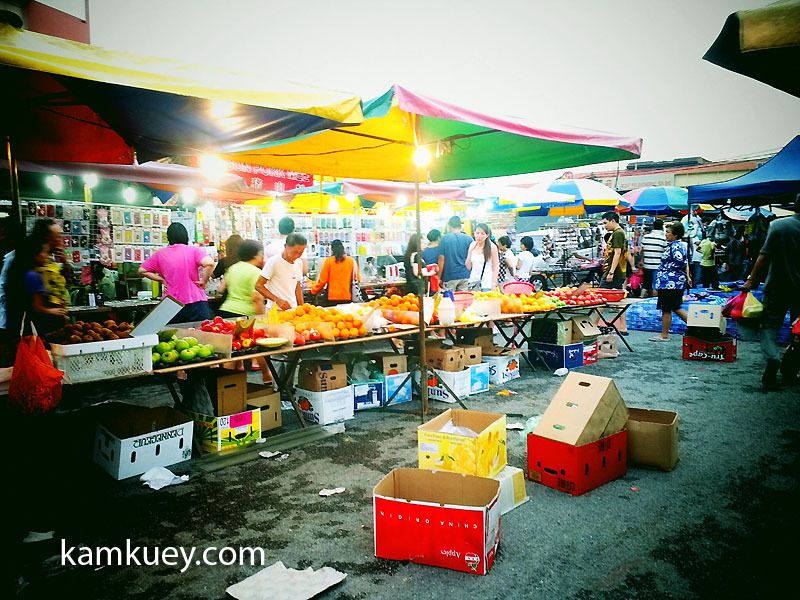 You also get to see people from all walks of life, from students to families, rich buggers and company directors. This is where everyone is the same, and no one treated different.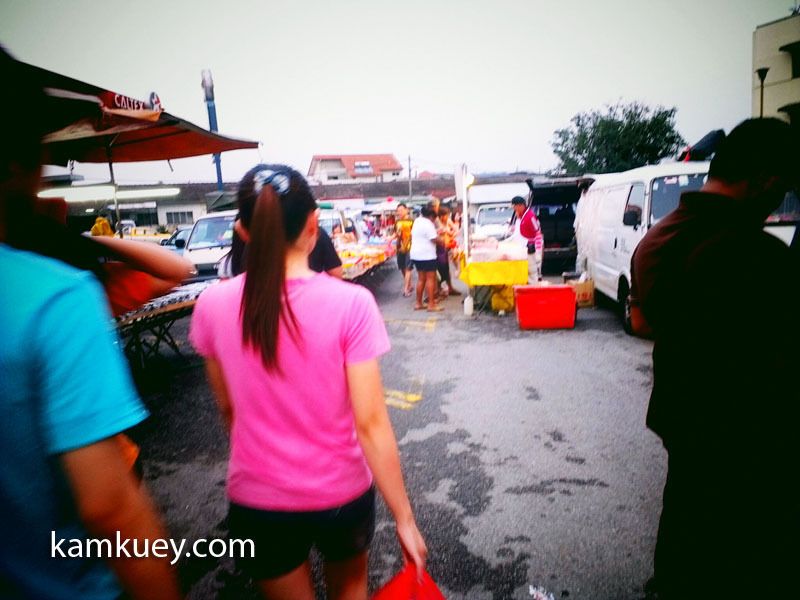 Oh yeah…although this is called the night market, it starts as early as 5pm. I am usually in and out before 7pm.. or 7.30pm at the latest.
There are many stalls there, and there are a few which is a "must visit/buy". Like this stall in the photo above with bright yellow table cloth and red box. Selling fried chicken fillets or chicken chop… skinless. So a bit more healthy. But very tasty. The other is the fruit rojak stall right next to it.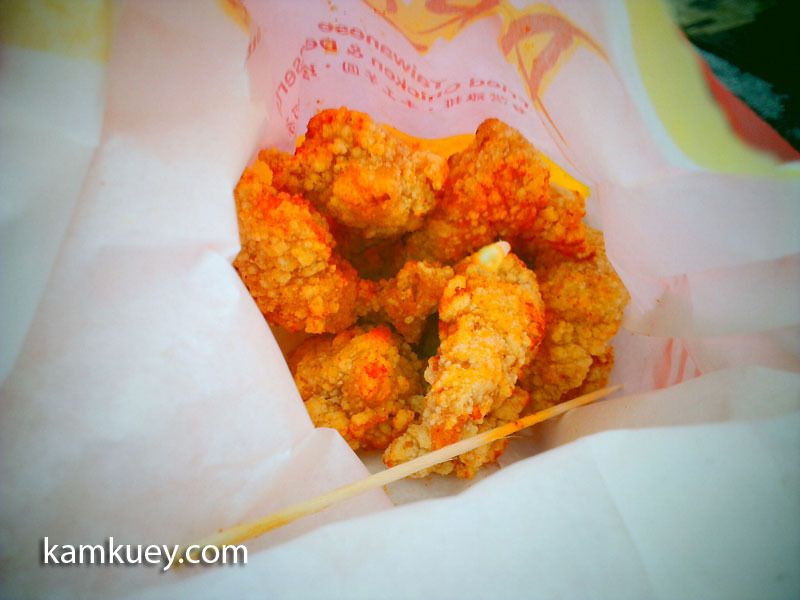 And this is the chicken nugget/fillet. Very tasty with the spicy powder.
Must make it a point to take more photos the next time I am there.