January 13th, 2014 by kamkuey
Lately I have been doing a lot of thinking.
Especially while cleaning up my room. There were lots of stuff which were unwanted, or unnecessary. Either that or there are stuff which I decided to keep before, but had not touched it since.
Then it got me thinking about that big behemoth on my table.
Yeah, that's the one. When they delivered it to me, I was shocked at the size of the boxes. They were HUGE! And this thing weights a ton and a half!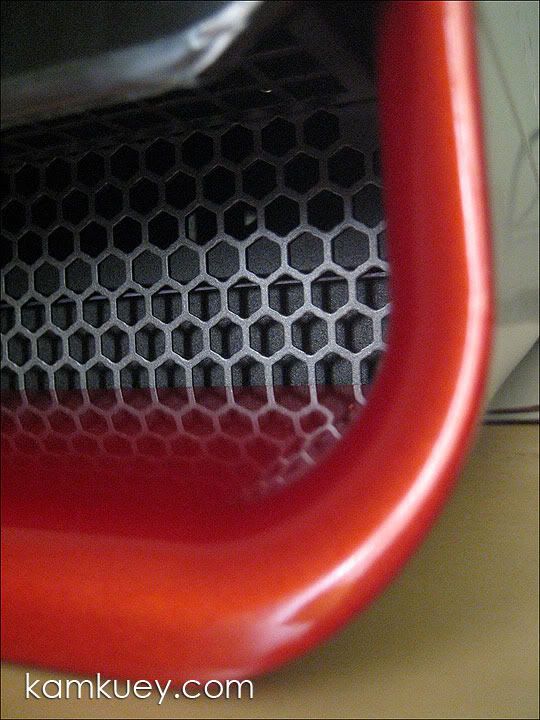 And it took up probably about 1/3 of my table.
Why did I get it in the first place? Well, I wanted more processing power. I wanted something I could "DIY" should I need to. I also wanted to do a little gaming on it. It came with a 24" full HD monitor which was extremely handy while processing photos, and watching movies. Oh.. and gaming.
but as time goes by, I miss the simplicity of a simple setup. Some of you guys know that I had an "all in one" type desktop called the iMac.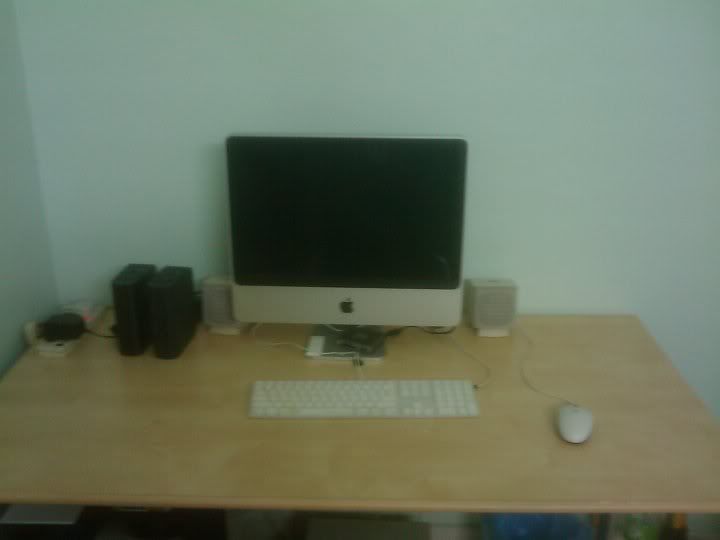 Please excuse the softness of this photo. I guess it was taken using what is called an early adaptation of a camera phone. And although everything was wired, my table was still.. well.. neat.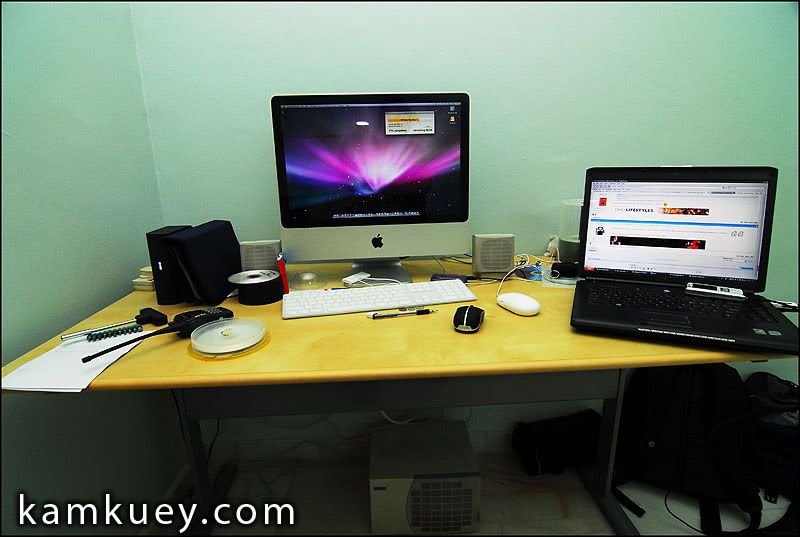 Even while working on something here (not the screwdrivers and the extra notebook) I was still getting a fair amount of working space.
This is now. The large empty spot there is actually where the CPU sits. Can you imagine the amount of space it takes?
But the good thing is this… it has processing power. Loads of it. So parting with it seems to be a little bit heart aching. But there's little choice left if I want a cleaner desktop. Something sleeker. Something more compact but still packs a punch!
But all in all, I just like typing on a notebook type of keyboard. Something like this chiclet type keyboard. It's much much nicer to type on.
Still contemplating.
Anyways. Just wanna put some thoughts into words. Am getting old. HOpefully this blog serves as my journal.